The latest LED lighting standards: What is R9 and why does it matter?
By Michael Bruce
Since the conception of LED lighting, the industry has made great strides to improve the color quality of the light source. Today, color quality is an important consideration when evaluating LED lighting for residential and light commercial applications. A color-rendering index (CRI) for LED in the 80s is widely accepted as a good quality color performance, with Energy Star requiring a minimum of 80 for indoor fixtures. Recent developments in LED technology have allowed for efficient solutions to be available with CRIs in the 90s — bringing the color rendering of LEDs much closer to incandescent lamps — the best color rendering electric light source. But it does not tell the entire story.
To elaborate, the CRI metric was broken down into 14 color ranges. However, the common CRI (referenced in this article and sometimes known as Ra) only covers the average of the R1 through R8 color references, which are pastel color variations that became popular back in the 1960s. There are six additional color references that were not factored into that CRI, including one that is critical to quality illumination and color rendering: R9.
Since R1 through R8 are pastel, they are red deficient. Therefore, a high CRI (for example, 93) paired with a high R9 delivers a brilliant, more accurate display of color by enhancing the red hue.
Why does this matter? Consider our everyday lives. Whether people are admiring artwork for home décor, or nurses are assessing skin color of residents in assisted living communities, the strength of the R9 value is an important factor because the color red is prevalent for the eye to interpret more pure colors. It shows a more accurate representation of the actual color. The ability to improve the perception of color by manipulating the R9 value enhances the visual appearance of objects.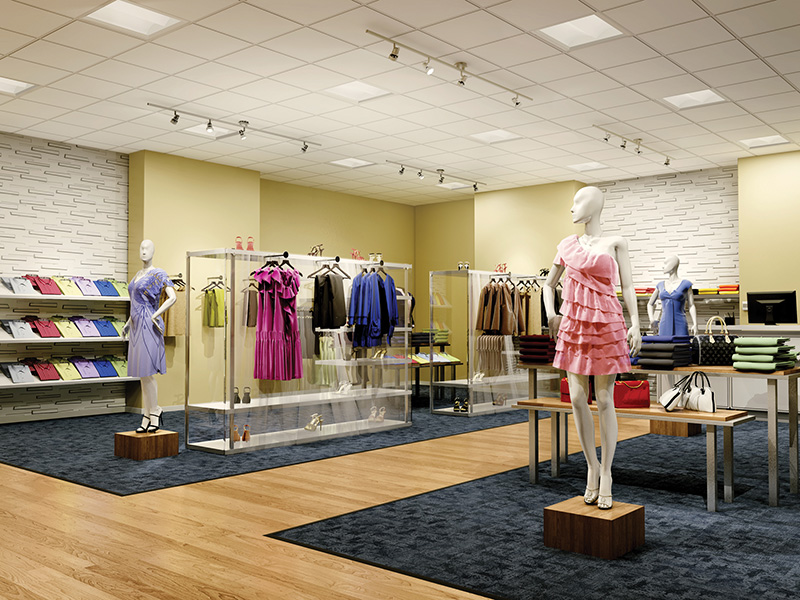 R9 is recognized as such a critical value that California is requiring it as part of its new Title 24 codes and regulations. High R9 factors are now mandatory when illuminating new residential and light commercial indoor applications with LED lighting. The new standard provides all builders and contractors the opportunity to make a visual lighting improvement for all residential and light commercial projects.
Whether end-users are selecting fresh meat or tomatoes in the grocery store, or trying to avoid selecting navy blue socks instead of black socks, incorporating high color rendering factors in commercial and residential applications with lighting solutions that will provide the best opportunity to see accurate and vibrant colors.
— Michael Bruce is the senior product manager for Lithonia Lighting downlighting, track and LED lamp products designed for light commercial and residential applications. Bruce drives the conversion of Acuity Brands downlighting, track and lamp products to LED, and has achieved 60% conversion in just 3 years. For more information, visit www.lithonia.com.