Alpharetta, Ga. — Your Pie, the original down-the-line pizza concept, ended 2022 with a footprint of over 70 stores across the U.S.; the brand is poised to accelerate momentum in 2023, projecting 20 store openings. Since January, Your Pie has already opened one new location and has two slated for remodel.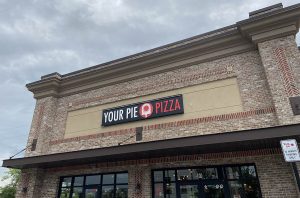 Despite downward trends in the overall industry, the fast-casual concept saw year-over-year sales jump by nearly 8.46%, AUV increase by 18% and witnessed the top 50% of restaurants garner over $1 million in sales.
Your Pie also closed the year with a complete brand refresh featuring a revitalized logo at the forefront. With that, the brand introduced a modernized menu board design featuring high-quality project imagery, updated product names and a convenient pizza sizing chart illustration. In tandem with the new logo and menu board design, Your Pie updated the dining room layout and exterior design of new locations and current stores who elected to remodel. Your Pie plans to continue updating store interior and exterior designs in 2023.
"Although 2022 was uniquely difficult for restaurants in the fast-casual industry, I'm proud of our ability to not only remain focused on growth but meet our guests' ever-evolving needs in a meaningful way," says Drew French, founder of Your Pie. "Behind the steady growth in our national reach and exciting brand initiatives, you'll find a committed group of executives, franchisees and team members whose priority is to make everyday moments better with pizza."
Your Pie was founded in 2008 by Drew French, who pulled inspiration from Italian family recipes. Since its inception, the company has grown from its Athens, Ga., flagship location to a national franchise footprint. Your Pie currently has more than 70 locations open across the United States. For more information, visit www.franchise.yourpie.com and www.yourpie.com.
SOURCE: Your Pie