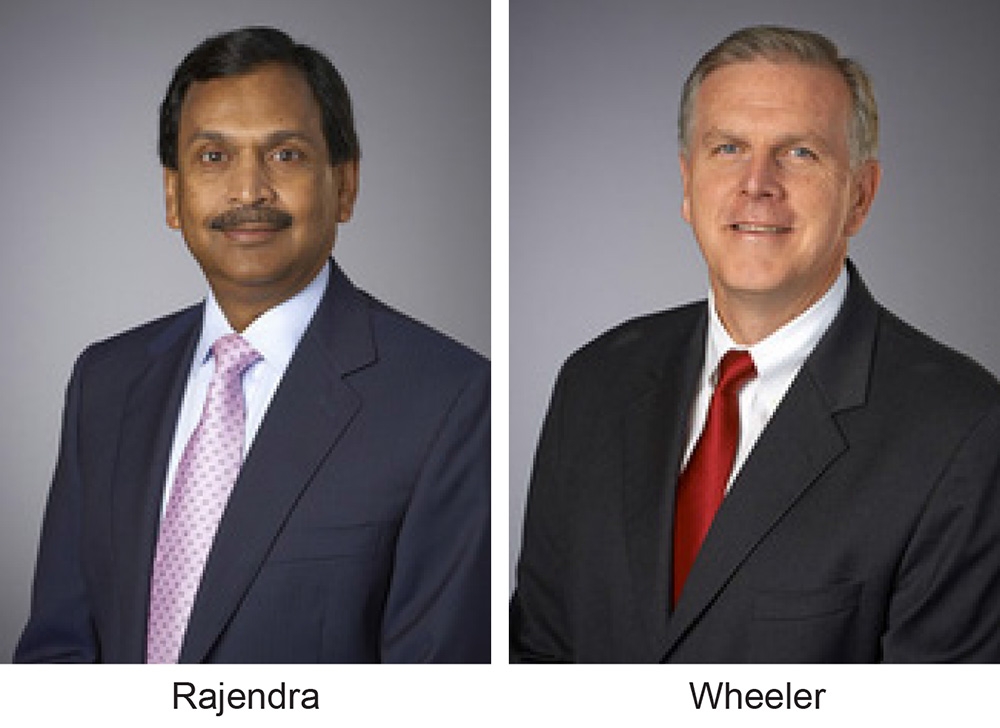 Milwaukee — According to A. O. Smith Corporation's board of directors, Ajita G. Rajendra will transition from chairman and chief executive officer to executive chairman of the corporation, effective September 1, 2018 — at which time, Kevin J. Wheeler will assume the role of president and chief executive officer.
Rajendra will continue to lead the company's board of directors as the executive chairman and will remain involved in the company's strategy development, mergers and acquisitions, investor relations and executive talent development for the Milwaukee-based water technology company.
Wheeler becomes the 10th CEO in the company's 144-year history. Currently president and COO, Wheeler will assume the role of chief executive and have responsibility for the company's global operations, as well as strategy development and implementation, profitability, and shareholder returns. A. O. Smith has 20 locations and approximately 16,100 employees worldwide.
"Under Kevin Wheeler's leadership, the North American water heater business has had strong financial performance, with sales growth of 26% while operating profit more than doubled," Rajendra says. "He has tremendous knowledge of our business and the global experience to continue this outstanding performance."
"Ajita Rajendra has made innumerable contributions to A. O. Smith's success since joining our company 13 years ago," says Gene C. Wulf, lead director. "From when he became chief executive officer in 2013 until the end of last year, sales increased from approximately $1.9 billion to $3 billion."
Rajendra joined A. O. Smith in January 2005 as president of its Water Products Company, a manufacturer of residential and commercial water heaters and boilers, and was named an executive vice president of the corporation in 2006. He was promoted to president and chief operating officer in August 2011 and was elected to the board in December of that year.
Wheeler joined A. O. Smith in 1994 as a regional sales manager for the former Water Products Company. He has held a number of senior leadership positions during his 24 years with the company, including vice president-international with responsibility for all European and Asian water heating operations, senior vice president and general manager of the U.S. retail water heater business, and senior vice president and general manager of the North America, India, and Europe water heating business.
A. O. Smith Corporation, with headquarters in Milwaukee, is a global leader applying innovative technology and energy-efficient solutions to products manufactured and marketed worldwide. The company is one of the world's leading manufacturers of residential and commercial water heating equipment, as well as a manufacturer of water treatment and air purification products. For more information visit www.aosmith.com.
SOURCE: A. O. Smith Corporation
Tagged under