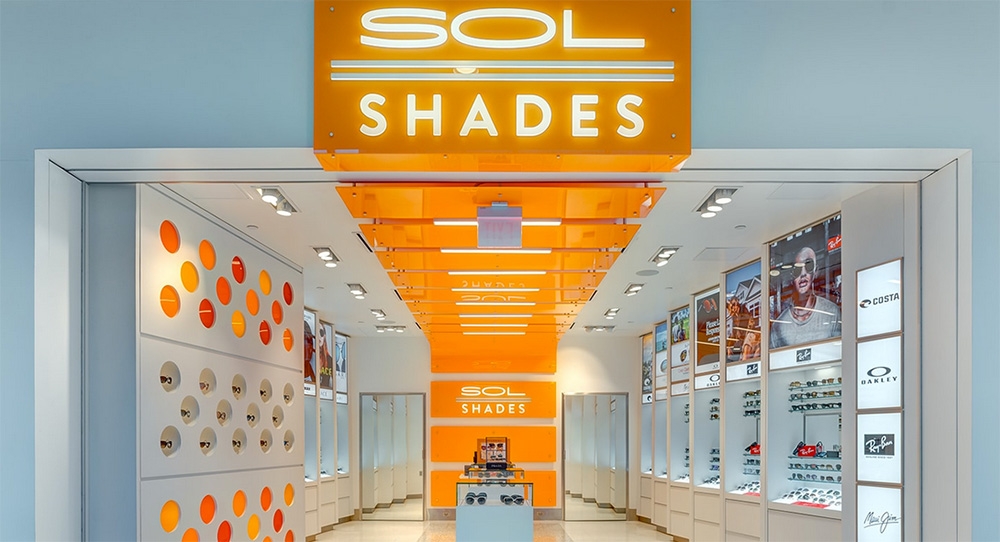 Orlando, Fla. — Sol Shades is now open at Orlando International Airport. The api(+) design team designed this brand new concept, continuing its relationship with national airport retailer Stellar Partners.
Offering a wide selection of eyewear, the sunglasses boutique combines function and fashion, bringing styles from classic brands like Ray-Ban to high-fashion lines like Prada together in one place.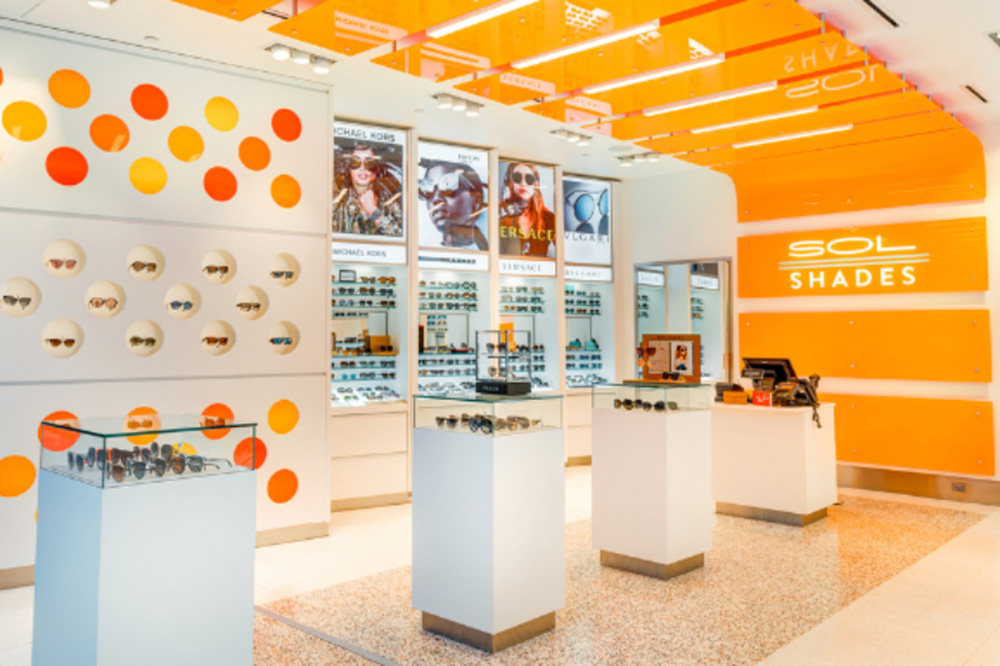 The modern, clean and energetic concept drives traffic with its compelling bright runway design. The layout facilitates easy customers engagement and provides a memorable experience.
Tampa-based ArchitecturePlus International, api(+), is an award-winning multidisciplinary design firm offering architecture, interior design, graphic design and signage, and industrial design. The company develops consumer-centric concepts for retail driven environments. api(+) specializes in food retail, specialty retail, restaurants and retail centers for a wide variety of national and international clients. For more information, visit http://apiplus.com/.
SOURCE: ArchitecturePlus International, api(+)