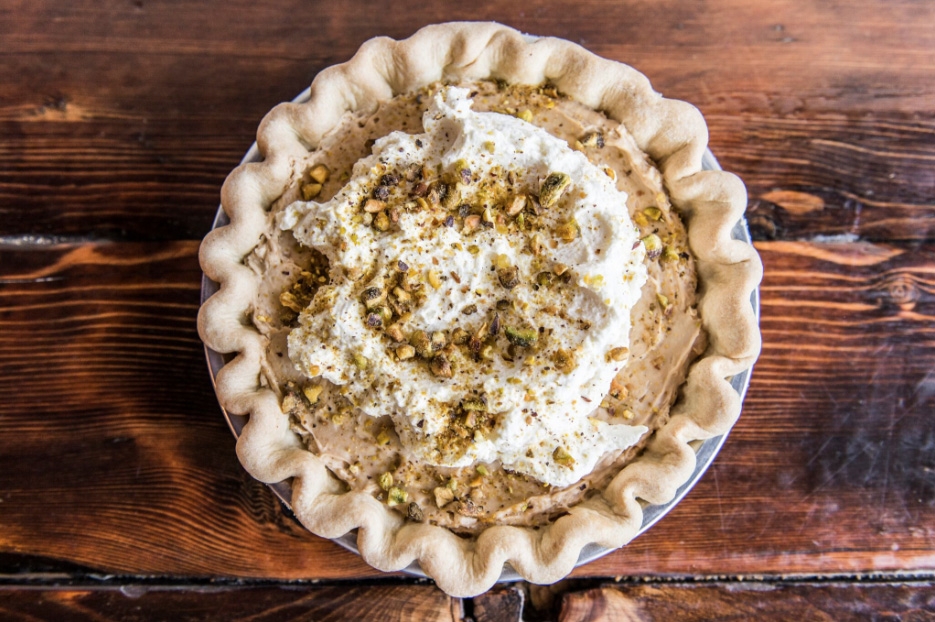 Los Angeles — The Pie Hole, a fast growing gourmet pie and coffee shop, has solidified a multi-unit franchise agreement to bring its signature specialty pies to Saudi Arabia. The deal gives exclusive rights to the territory to local franchisee Abdulrhman Alrajhi, who will begin with a 10-unit development plan. Alrajhi has sights set on opening the first location of The Pie Hole in Saudi Arabia's capital city, Riyadh, but is looking for additional sites in territories throughout the entire country.
"The Pie Hole is such a unique, innovative, and welcoming concept, and I know their tasty gourmet pies and specialty coffee will be a refreshing addition to the Riyadh food scene, which is currently booming," says Alrajhi.
Started in 2011 by "Pie Mom" Becky Grasley, The Pie Hole was founded to bring Grasley's four-generations-old family recipes to the masses. Every menu item is made from scratch and by hand, featuring both traditional and modern pie flavors of the sweet and savory variety.
The handmade pie concept currently operates eight locations across Southern California and three locations in Tokyo. The Pie Hole is partnered with Fransmart as its exclusive franchise development partner to grow the brand.
SOURCE: The Pie Hole
Tagged under