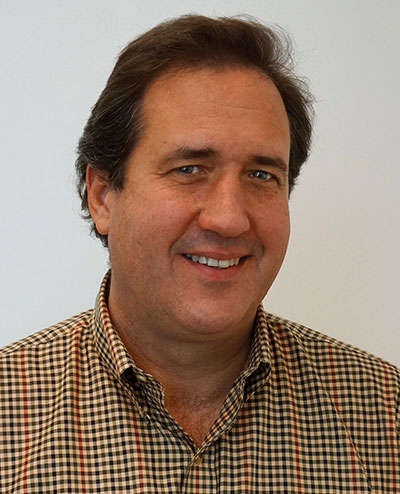 Why restaurants should invest in "smart" multi-room audio systems.
By Joe Lautner
No one doubts that the atmosphere, determined by audio, video and lighting, can make or break a customer's restaurant experience. Particularly, good audio is a critical 'atmosphere enhancer' that establishes mood, aids in keeping conversations private, and provides the restaurant with its own unique identity. In a sports bar, good audio is upbeat and powerful. Today, "smart" and connected multi-room audio solutions can help to deliver good audio better than ever before. And beyond that, they can provide easy-to-manage control of video, lighting and security systems to enhance the overall experience for staff and customers alike.
It's no secret that bad audio is an irritant. If the audio is too loud, patrons have to compete with sound to carry a conversation. If the audio too low, it depletes the energy in the space. Although it's not the first factor that comes to mind when building a successful restaurant, well-designed audio is critical to establishing the experience an owner or manager seeks to create.
Restaurant audio systems have come a long way. Architectural in-wall and in-ceiling speakers — which are nearly invisible to customers — can be angled and adjusted to aim sound directly where it needs to go. They can be strategically positioned to prevent "hot" or "dead" spots in a particular space, where audio may be too loud or too soft. But beyond the physical capabilities, owners and managers can now control a system to create their desired atmosphere — all with a simple touch on a smartphone or tablet — on-site, or remotely, from anywhere in the world.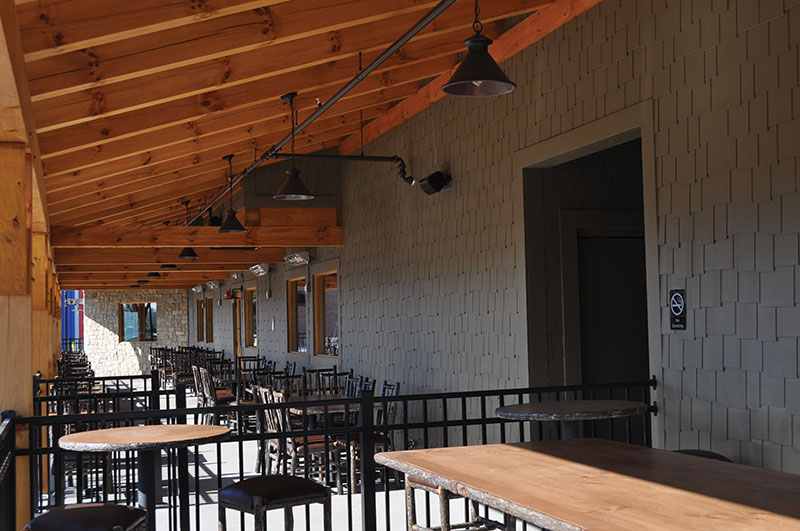 Automated multi-room audio systems, which enable total control over all of a restaurant's music, are the next frontier in restaurant A/V. Through audio automation, managers can control the audio in any room, or section, of a restaurant, all from an App on a mobile device. If an establishment has a separate outdoor patio beer garden and an indoor dining space, they can create two or more experiences — through distinct "zones" — to separate unique atmospheres from one another. And with most high-end multi-room audio systems, they give the staff instant control over the establishment's video, lighting, climate, security systems and more.
The new level of automation enables instant control when needed in a variety of different circumstances. In a sports bar, staffers often have to quickly respond to a customer's request to "change the game" on one of the many screens in an establishment. Previously, to change the channel, or manipulate volume, restaurant staff had to point an IR remote at a television or source, shield the IR remote from bleeding or transmitting to another screen, and hope that it worked. With a "smart" high-end audio system, the volume can be raised or lowered and the channel can be changed at the touch of a button on a smartphone or tablet. Each television has its own setting within the App, so it's as simple as a finger swipe. Gone are the days when the staff has to finagle with technology. Now, they can focus on what matters and leave the logistics up to an automated system.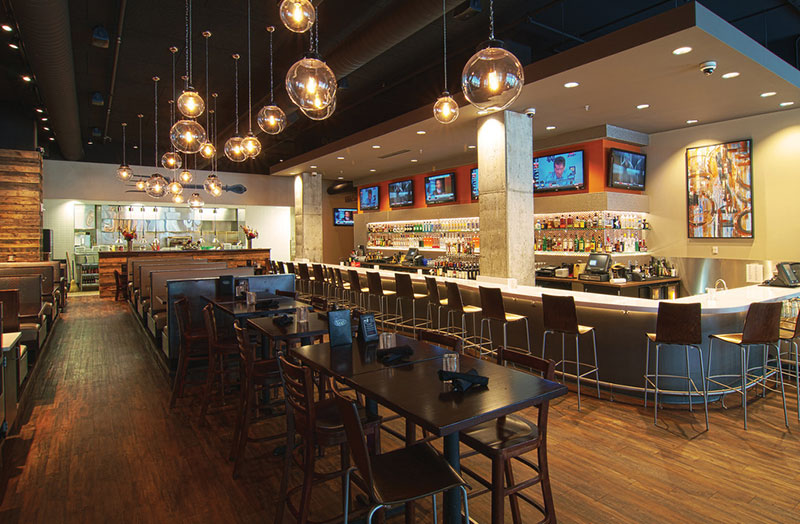 Automated multi-room audio systems also enable managers to control multiple devices at once. In the Five West Kitchen + Bar restaurant in Minneapolis, owner Ryan Brevig constantly alters the restaurant's mood, energy and atmosphere at a moment's notice to keep energy high, especially during game day commercial breaks. He invested in an automated multi-room audio system, so that, in between the University of Wisconsin's football games, Brevig can crank up the energy in the room with loud and engaging music. This control, says Brevig, keeps his patrons engaged despite the commercials playing on the television. The instant control offered by his multi-room audio system is a new way to keep excitement alive, and to cultivate an atmosphere that keeps his customers excited.
A multi-room audio system also helps to separate different rooms from each other, depending on their use case. In the Big Woods Microbrewery in Indianapolis, there are five unique entertainment spaces: two outside and three inside. The bar's general manager expressed the need to incorporate different audio feeds into each environment to cultivate varying atmospheres in the space. On the outdoor patio and beer garden, he wanted the audio to be louder, while inside, he preferred the audio to be softer. Thanks to a multi-room audio system installed by a local technology integration firm, the manager was able to pre-configure each space to operate in two separate zones. Automatically, with the touch of the button, the zones pull from a pre-uploaded playlist and operate separately to create two distinct experiences, which can be operated from one intuitive App.
Most automated multi-room audio systems have smart control benefits that extend far beyond sound. Automation helps to cultivate the atmosphere in conjunction with audio; a restaurant's lighting and climate greatly determine whether or not a customer enjoyed his or her dining experience. Through a control system, restaurant managers can remotely monitor or change the restaurant's climate, lighting, security and more. They can alter the temperature at a moment's notice, at the request of their guests. They easily monitor and conserve energy by setting alerts to notify them when freezer or refrigerator temperature is too low. And, they can integrate remotely managed security systems to ensure peace of mind.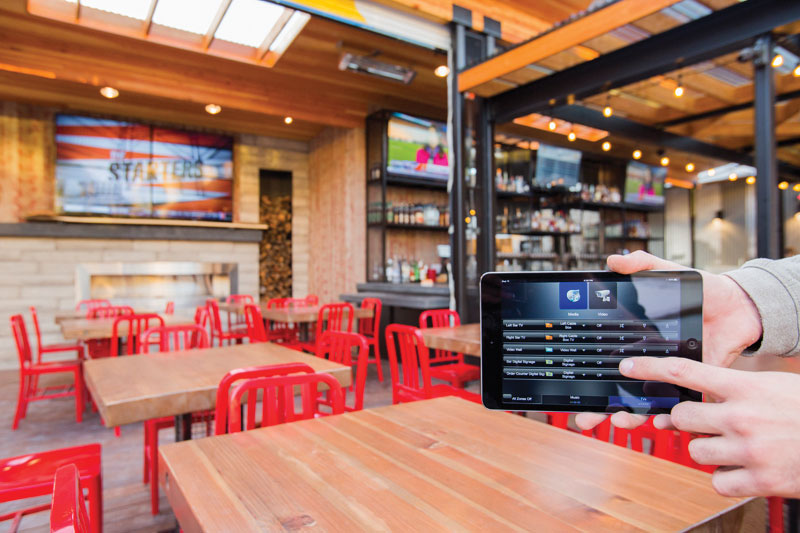 Automation systems are multi-functional. For example, the Crack Shack restaurant in San Diego utilizes an automated control system to remotely manage its security system. If there is motion detected after the restaurant closes, a notification is sent from an installed security panel, and a series of events is autonomously triggered. First, the security lights are turned on, then audio is played through the speakers, warning intruders that the restaurant is a private space and that security has been dispatched. Next, the system sends an email out to the security company, who can access the video cameras to see if someone is actually on the premises. If it is something that requires action, the company can dispatch personnel to the venue to handle the issue.
Today, the difference in upfront costs of investing in a multi-room audio system versus a traditional audio system are less than ever, at about 10-20%. Ultimately, the investment saves money in the long run. By purchasing a customized, high-end multi-room audio system, managers eliminate the possibility of purchasing an audio system that isn't right for the space, and they add on customized automation that they wouldn't have otherwise.
Multi-room audio systems will only continue to flourish in this space. As restaurants increasingly utilize technology to better their overall customer experience, they will turn to automated, multi-room audio systems to serve as an easy control source with critical volume management capabilities.
When launching a new venture or upgrading an existing establishment, inquire into how a smart, connected multi-room audio system can enhance your restaurant's experience. The better connected systems also integrate lighting, climate and security solutions, which add extremely useful tools for staff, allowing them to focus on their customers.
— Joe Lautner is director of business development at Core Brands. Based in Petaluma, California, Core Brands combines the product and marketing strengths of iconic and award-winning audio, power management and control brands including ELAN®, SpeakerCraft®, Gefen®, Niles®, Panamax®, Proficient®, Furman®, Sunfire® and Xantech® to deliver a portfolio of connected home solutions to its channel partners and end users. Email the author at joe.lautner@corebrands.com.