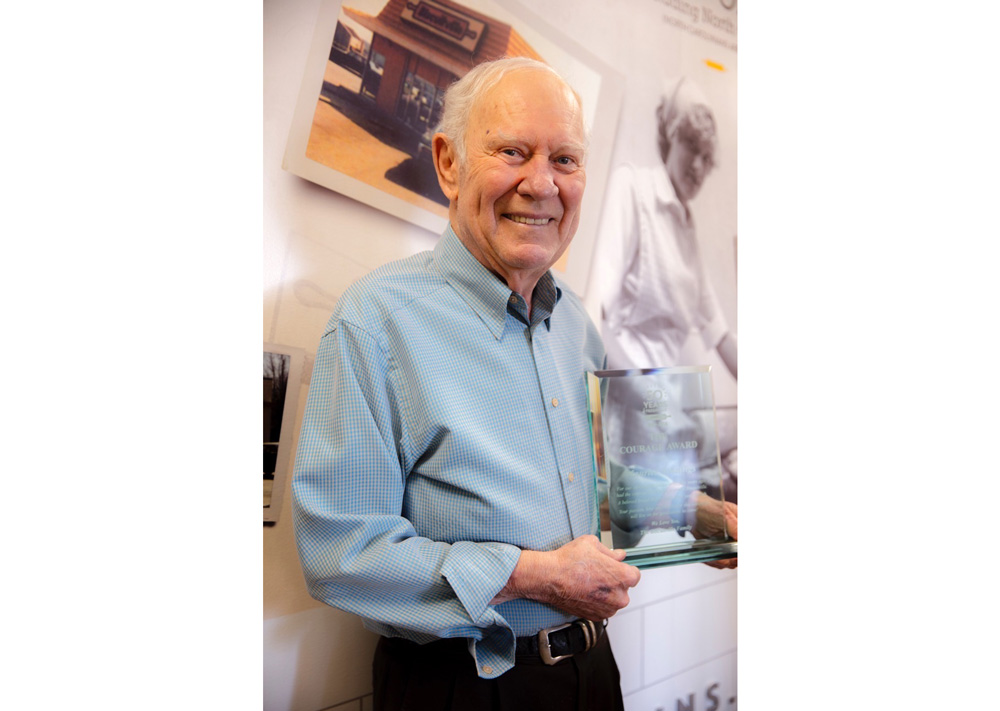 Greensboro, N.C. — Biscuitville founder Maurice Neuborne Jennings passed away on September 19, having spent his last days surrounded by his family. He was 86. Jennings founded Biscuitville in 1966 first as Pizzaville, which became a community favorite pizza restaurant. In the mornings, biscuits along with a legendary jelly bar were offered at Pizzaville.  Demand for biscuits was so immense that Jennings opened the first stand-alone Biscuitville in 1975, serving only biscuits.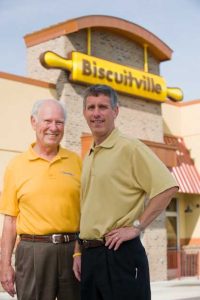 Today, there are 64 Biscuitville restaurants in North Carolina and Virginia. Jennings' son, Burney Jennings, is the chief executive officer of Biscuitville, which remains a family-owned business.
"Maurice's courage, tenacity and passion allowed him to defy the odds to build a successful family-owned business that remains stronger than ever after 54 years," says Kathie Niven, president of Biscuitville. "He built Biscuitville with a few simple principles: a commitment to great quality food, friendly people and food served fast. Maurice left a legacy that offers each of us at Biscuitville the opportunity to be part of something special and something that is hard to find — a company that puts people before profit."
Jennings was born in Atlanta, but his family later moved to Greensboro and then Burlington, N.C., where he graduated from Williams High School. He served in the United States Air Force and afterward graduated from Elon University. Jennings served Elon University in a variety of capacities for 20 years, including the Board of Trustees. He was elected trustee emeritus in 1998 and was awarded the University's highest honor, the Elon Medallion, in 2006. He was described by Elon University as "one of Elon's most loyal alumni and friends."
Early in his career, Jennings had an entrepreneurial spirit and credited his grandmother for his famous scratch-made biscuit recipe, saying she asked him if he would like to inherit the farm or her biscuit recipe. His choice is legendary.
Jennings' commitment to people was always evident in the way he supported his employees and the community, and that culture remains part of his legacy at Biscuitville. In 2019, the North Carolina Restaurant and Lodging Association (NCRLA) honored Jennings with its Lifetime Achievement Award.
The Jennings family would like to thank the caregivers and staff of Well-Spring Retirement Community for their kindness and support the past 5 years. In lieu of flowers, please consider a gift to the following charities: United Way of Alamance County, 220 East Front Street, Burlington, NC 27215; United Way-Greater Greensboro, 1500 Yanceyville Street, Greensboro, NC 27405; or First Presbyterian Church Greensboro, 617 North Elm Street, Greensboro, NC 27401.
The full obituary is available here.
Headquartered in Greensboro, N.C., Biscuitville Fresh Southern® is a family-owned company serving authentic Southern food made fresh daily from locally sourced ingredients. The company was founded in 1966. Today, Biscuitville employs more than 1,800 people and operates 64 restaurants in North Carolina and Virginia, serving breakfast all day from morning to 2 p.m. For more information, visit www.Biscuitville.com.
SOURCE: Biscuitville
classic-editor-remember:

classic-editor

abkw-text:
Tagged under