Franklin, Tenn. — On January 31, 2018, global burger chain Carl's Jr. opened its first-ever Manhattan restaurant at 425 7th Ave., opposite Madison Square Garden. In addition to its full food menu, the two-story restaurant will serve a selection of local and national beer and wine.
"We are so excited to bring our 'West Coast Cool' vibe to NYC," says Jason Marker, chief executive officer, Carl's Jr. and Hardees. "Manhattan is a city with a big personality. We feel our brand has a larger than life personality, too, and a high-quality, great-tasting menu to match."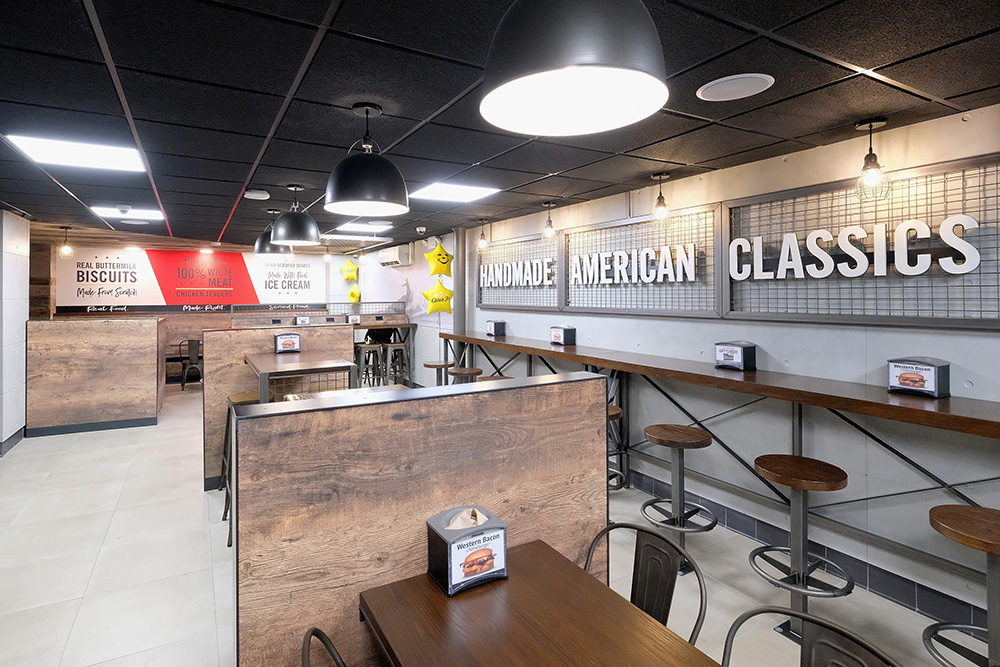 The Manhattan restaurant marks the second Carl's Jr. restaurant to open in New York City this year with the first opening in Coney Island earlier in January. Together, they signify a new day for the CKE Restaurants brand as Carl's Jr. expands into the Northeast.
CKE Restaurants Holdings, Inc. (CKE) is a privately held company headquartered in Franklin, Tenn. CKE is not a franchisor and conducts substantially all of its restaurant activities and operations through its subsidiaries. Carl's Jr. Restaurants LLC and Hardee's Restaurants LLC own, operate and franchise the Carl's Jr., Hardee's, Green Burrito® and Red Burrito® concepts. After recent international openings in Chile, Cambodia and Kenya, Carl's Jr. Restaurants LLC and Hardee's Restaurants LLC now have over 3,800 franchised or company-operated restaurants in 44 states and 43 foreign countries and U.S. territories. For more information, visit www.ckr.com, www.carlsjr.com and www.hardees.com.
SOURCE: CKE Restaurants Holdings, Inc.
Tagged under