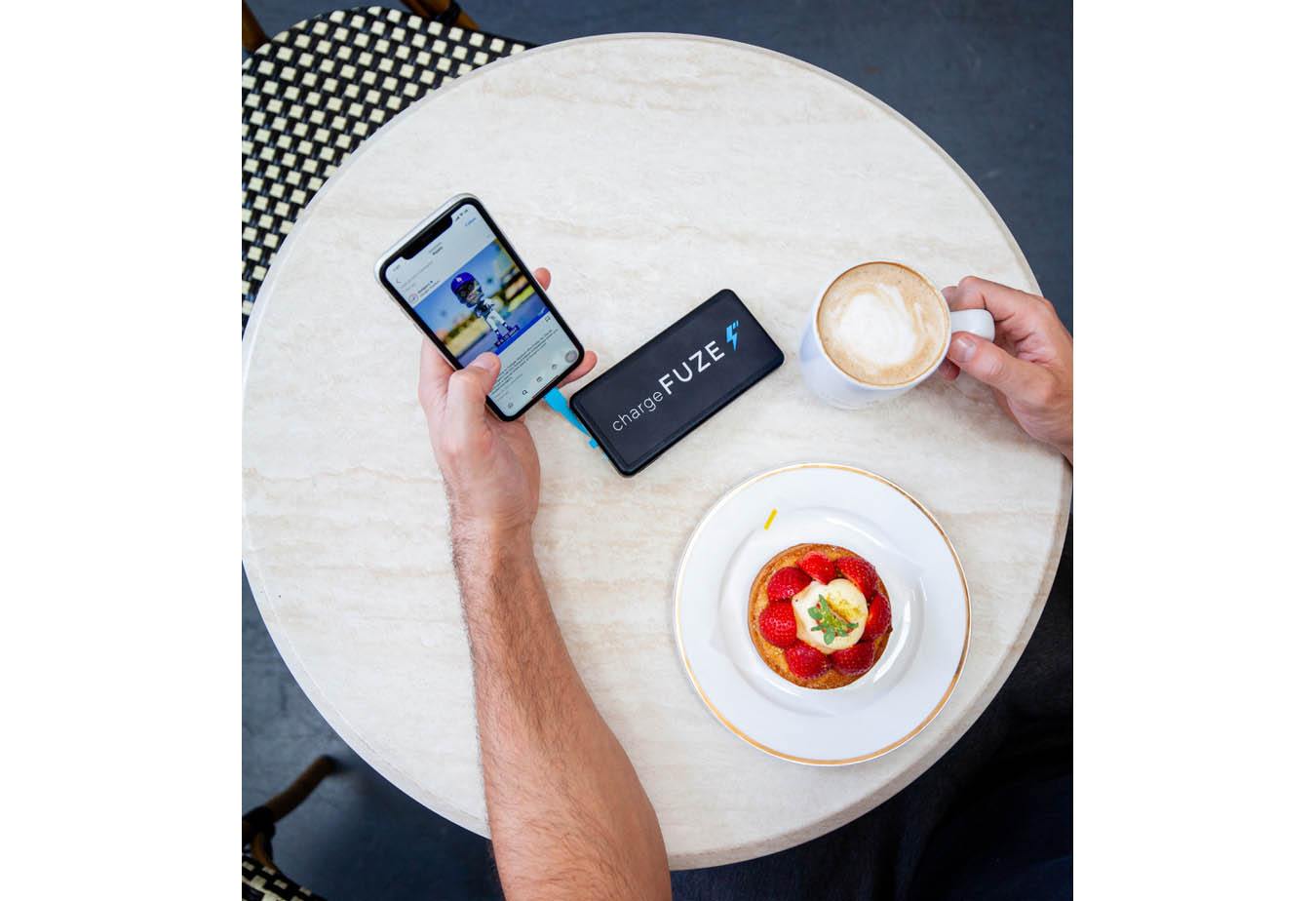 Los Angeles — chargeFUZE will scale its innovative and autonomous out-of-home mobile phone charging stations into Westfield shopping centers in the U.S. The initiative is part of an effort to ensure that Westfield guests have the best experience possible and can take advantage of all digital and tech-forward initiatives onsite.
chargeFUZE's portable charging network is being rolled out across Westfield's US shopping centers, allowing guests to charge their devices while 'on the go.' chargeFUZE's technology will enable Westfield visitors to remain untethered and to charge any device from the comfort of their person, while shopping, dining and more.
chargeFUZE's all-in-one portable chargers will be made available for rental via a quick QR code scan. When finished, guests can return the charger to any of the chargeFUZE kiosk locations throughout the network.
"We are incredibly excited for the opportunity to partner with a company like Westfield," says Brandon Afari, co-founder of chargeFUZE. "Both our companies hold similar values in creating a meaningful brand and experience for our customers, and we are proud to align our objectives with theirs. In looking at all of our partners and locations, chargeFUZE is the perfect fit for Westfield, and we are looking forward to expanding across the U.S. together."
Adds chargeFUZE co-founder Ryan Levy: "Westfield is another large-scale partnership that we are excited to announce and proud to be affiliated with. We are privileged to align with amazing corporate leaders across industry sectors, all of whom are a testament to the large-scale need for chargeFUZE and its best-in-class technology platform. Our goal is to become the ubiquitous solution across all out of home experiences — and we are working hard on achieving this goal."
chargeFUZE is already live at Westfield World Trade Center in New York City, Westfield Valley Fair in San Jose, Calif., and Westfield San Francisco Centre, with installations continuing in most of Westfield's U.S. shopping centers throughout the year.
chargeFUZE is currently powering guest experiences across sports, entertainment venues, music festivals, experiential retail, hospitality venues, casinos, hospitals, universities, restaurants, bars and many more. For more information, visit www.chargefuze.com.
SOURCE: chargeFUZE
classic-editor-remember:

classic-editor

bs_sponsor_advertiser_id:

109286

bs_sponsor_advertisement_id:

bs_ads_disabled:

abkw-text: