— By Paige Ward —
Women who lead from executive-level positions are bringing much needed diversity, strength and stability to a rebounding restaurant industry during uncertain times.
With the quick-service restaurant industry drastically shifting as a result of post-pandemic consumer trends, many brands are searching for innovative ideas that will keep up with the rapid change of pace.
Four brands — Mongolian Concepts, Wetzel's Pretzels, On the Border and Salata — are altering the very way their corporate suites think by diversifying their teams to place more women in leadership roles.
Mongolian Concepts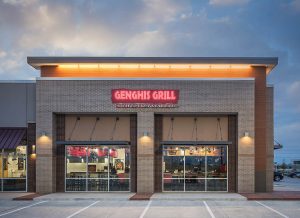 Home of the create-your-own bowl, Mongolian Concepts offers its customizable experience across its three successful brands: Genghis Grill, Flat Top and BD's Mongolian Grill. The health-forward brand has five women in executive roles, with Lori Comisky, vice president of operations and training; Cassie Miller, senior vice president of training; and Becca McIntyre, vice president of culinary and supply chain at Mongolian Concepts; Kristen Albert, senior director of operations, and Ellen Martin, Dallas Fort-Worth area manager at Genghis Grill; and Amanda Boyd, senior regional director at Flat Top and BD's.
"Working for a company that values diversity, not just as numbers or in theory, but as individuals and what we contribute to the overall growth of the company is empowering. I am not a token member of the executive team. My insight and experience are valued for what they are and not because of who I am and that is a key point of differentiation," says McIntyre.
"On the culinary side of my job, I like many others have sat through or even led tastings for predominantly, if not solely, middle-aged white men, and that dictated the direction of our menus. Widening the set of voices that contribute at the early stages of development ensures a final product that is more diverse and appealing. It isn't enough to just have women on your team; everyone has a different perspective and the more diverse the input, the more diverse the output. I believe you can see that in our menus over the last year. We've added vegan proteins, different seafood options and more herbaceous cocktails in the goal of moving away from purely protein-driven bowls and towards a more nutritionally balanced profile."
Innovative menus are at the forefront of keeping customers engaged in a quick-service brand. By tuning into a variety of perspectives, Mongolian Concepts was able to further understand the demands that their menus needed to meet and strategically introduce options that catered to those needs.
Wetzel's Pretzels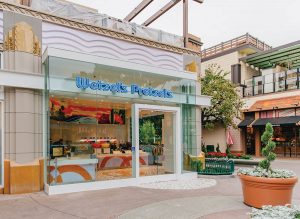 Originally founded in Pasadena, California, in 1994, Wetzel's Pretzels has grown to over 360 bakeries with a mission to deliver "pretzels to the people." Its women-led leadership team includes Jennifer Schuler, chief executive officer; Kim Freer, chief marketing officer; and Lucy Lai, chief marketing officer, who have helped take the beloved brand to the next level by generating national exposure and strategically expanding its revenue streams with flexible formats, including key partnerships with major retailers such as Macy's and Walmart.
"We've leveraged increased consumer snacking behavior to serve guests hot pretzels and refreshing drinks in even more convenient, high-traffic venues, producing a stronger business model as a result," says Schuler. "At the same time, we've expanded our growth strategy, using our brand's flexible formats to unlock new real estate opportunities, like food trucks and convenience stores, creating a faster growing, more diversified portfolio. These efforts have contributed to a more robust pipeline and catapulted franchise interest to an all-time high."
Since joining Wetzel's in 2021, Freer has worked to increase the brand's national exposure, starting with its Rose Parade debut, a celebration viewed by hundreds of millions around the world. Her perspective has highlighted Wetzel's in the limelight, leveraging brand mentions on popular TV programming, such as Saturday Night Live and Jimmy Kimmel to further build upon the brand's strength and fan affinity.
On the Border Mexican Grill & Cantina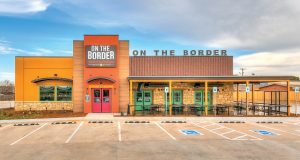 Dallas-based On the Border has more than 150 locations in the U.S. and Korea. Its chief marketing officer, Edithann Ramey, has made the pandemic into a point of success for the Tex-Mex restaurant franchise. Rather than expanding externally, Ramey emphasized enhancing On the Border's digital presence to build customer loyalty and strengthen its online presence.
"While many restaurants struggled amid the pandemic, On The Border quickly utilized the time to reset; leveraging the opportunity to drive innovation and brand enhancements, including a new online ordering system, website relaunch, mobile app and new rewards program," says Ramey. "As a result, we're seeing positive sales in our catering business, To-Go and on-premise business are rebounding, especially our dinner and weekend sales. With over 1 million people in our database shifting into our new rewards program, we have driven higher frequency to the brand and seen a 10% increase via online ordering upsell and ordering through the app."
By focusing on digital, On the Border is strengthening the highest-demand ordering method for customers and as a result, dine-in service sales are seeing growth as well. Revamping the brand's online presence, a result of Ramey's vision, carried On the Border through the pandemic and beyond.
Salata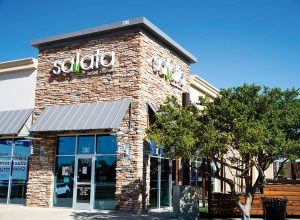 Established in Houston in 2005, Salata is a create-your-own salad concept that focuses on the basics: delivering no-fuss, entirely customizable and healthy options on-the-go. Its president, Michelle Bythewood, and vice president of development, Julie Davis, have driven brand growth by keeping franchisees at the core of their business, targeting multi-unit operations teams and ensuring ownership candidates are passionate about the concept.
"As Salata's vice president of franchise development, my role on our team is essential to Salata's growth and the brand's ability to reach different markets," says Davis. "After conducting market research throughout the United States and considering various market factors, I selected focus growth markets and developed a market optimization plan. The target market selection process involved analyzing the presence of Salata's competitors and the cost to develop in those markets. We also examined the natural growth from existing markets like Texas, North Carolina and Louisiana. As a result of this research and our market outreach, we have recently generated exponential interest in the brand from both the consumer and franchisee perspectives."
Davis' strategy has focused on developing a deep knowledge of each market to deliver detailed, valuable insights to franchisee candidates that put Salata one step ahead of competitors. Alongside Bythewood, the women-led team capitalizes upon the franchisee experience, carefully selecting candidates that match a distinctive passion for Salata's mission and brand.
Conclusion
It is widely known that introducing more diversity to senior management teams promotes greater engagement and innovation. While gender inequality in the corporate suite is still especially prevalent in the restaurant industry, the stable growth of these brands demonstrates how appointing women into executive roles introduces creative avenues that leverage media and technology in new ways. Their perspectives have empowered brands to continue growing through pandemic-related hardships and beyond, building passion within franchisees and customers to create a well-rounded business positioned for steady growth.
— Paige Ward is a PR associate at All Points PR. Her experience overseas working in public relations and her background in journalism both have provided a strong foundation to support All Points clients.