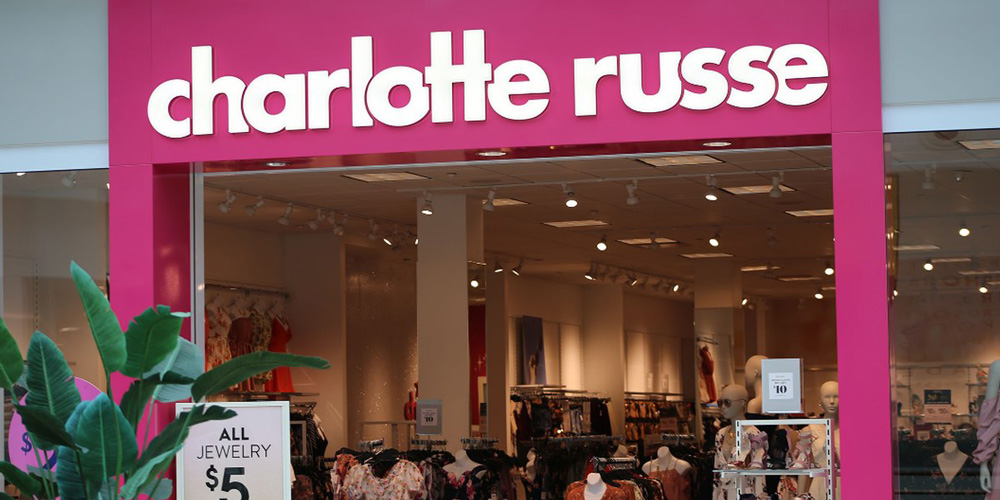 San Francisco — After 44 years, fast-fashion retailer Charlotte Russe is going out of business and closing all of the company's remaining 416 store locations. A U.S. Bankruptcy Court judge in Delaware approved an order naming SB360 Capital Partners as agent for the liquidation.
Going Out of Business Sales start immediately in all stores across 44 states and Puerto Rico. Merchandise currently in the stores — plus additional product from the distribution center and product originally designated to support the e-commerce platform — will be sold at discounted prices. The entire store will be on sale with deep discounts off the lowest ticketed prices. The Going Out of Business Sale is expected to wrap up quickly. Gift cards can be redeemed until March 21, 2019.
Inventory valued at approximately $1.6 million will be sold through the Charlotte Russe stores. The company's intellectual property and rights to its leases will be sold separately.
"Charlotte Russe established itself over the last four decades as a fashion destination for young women," says Aaron Miller, executive vice president of SB360. "A sale of this magnitude will bring never-seen-before values to a broad selection of today's best fashion trends."
California-based Charlotte Russe was founded in 1975. Sales at Charlotte Russe reached their peak in 2016 at $986 million.
For a full list of stores, click here.
SB360 Capital Partners, a Schottenstein Affiliate, helps businesses manage change, restructure assets and turn around dwindling profitability. For more information, visit www.sb360.com.
Prior to the commencement of Chapter 11 proceedings earlier this year, Charlotte Russe operated in the contiguous 48 states, Hawaii and Puerto Rico through its online store and mobile app, as well as over 500 brick-and-mortar stores located primarily in malls and outlet centers. In 2016, the company expanded to include Peek Kids, operating 10 stores and an e-commerce site. For more information, visit http://www.CharlotteRusse.com.
SOURCE: SB360 Capital Partners
abkw-text:
Tagged under