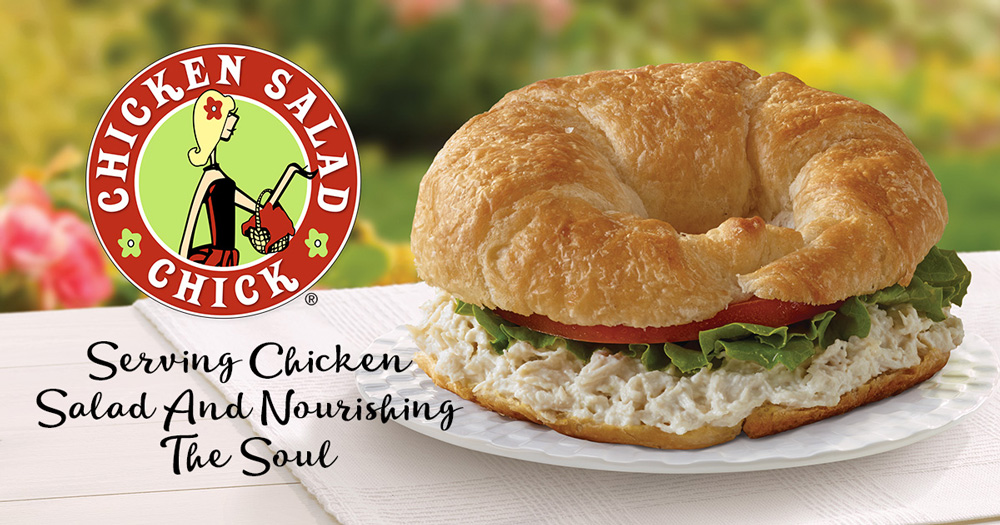 Auburn, Ala. — Chicken Salad Chick, a Southern-inspired, fast-casual chicken salad restaurant concept, will be expanding in North Carolina with its newest restaurant in Cary. Marking the brand's first restaurant in the greater Raleigh area and first in the Triangle region, the Cary opening comes just a month after the recent opening in High Point and highlights Chicken Salad Chick's continued development in North Carolina.
The Cary restaurant will celebrate its grand opening on September 22.
Chicken Salad Chick is closely following North Carolina's state and local guidelines for COVID-19 procedures and will open the Cary restaurant at limited capacity with social distancing measures in place. All employees will be wearing masks and gloves, as well as practicing proper handwashing and food safety protocol, and all guests will be required to wear masks until seated for dining.
The Cary restaurant is owned and operated by first-time Chicken Salad Chick franchise owners John Schuster and Mike Saccone of S&S of Waverly Enterprises, LLC. The partners bring more than 55 years of foodservice experience to the brand, both previously working at Coca-Cola where they managed partnerships with restaurant concepts such as Wendy's and Little Caesars Pizza. Utilizing their backgrounds in business management, the new Raleigh residents plan to manage their first Chicken Salad Chick restaurant alongside their wives, Joyce and Penny, and John's daughter, Alexis. Schuster and Saccone's family will oversee HR, operations and marketing, respectively.
Following the opening of the Cary restaurant, Schuster and Saccone plan to open six additional Chicken Salad Chick locations in the Tri-County area over the next few years.
Founded by Stacy Brown in Auburn, Ala., in 2008, Chicken Salad Chick serves full-flavored, Southern-style chicken salad made from scratch. Today, under the leadership of Scott Deviney and the Chicken Salad Chick team, the brand has more than 165 restaurants in 17 states. For more information, visit www.chickensaladchick.com.
SOURCE: Chicken Salad Chick
classic-editor-remember:

classic-editor

abkw-text: