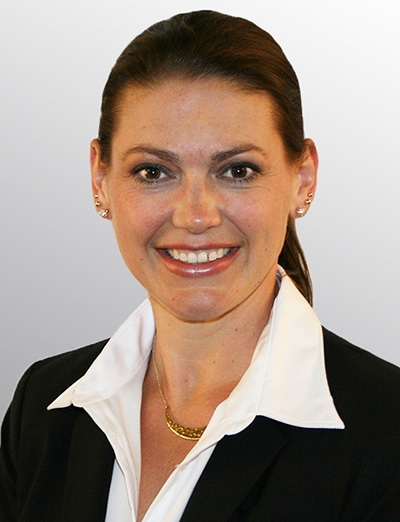 5 ways to ensure your kitchen stays up to code to prevent fires.
By Breann Marvin-Loffing, CFE
A commercial kitchen is often a fast-paced, hectic environment. With the demand for quality meals served quickly, kitchen staff is often in a rush to get food prepped, cooked and on the table for patrons. Unfortunately, this rush often leads to proper fire safety being an afterthought.
Open flames, high-temperature oils and multiple electric kitchen appliances operating at once can quickly spark a fire that spreads throughout a commercial kitchen. According to recent data from the National Fire Protection Association (NFPA), on average, 7,410 fires occur each year in eating or drinking establishments. These fires cause an estimated $165 million in property damage.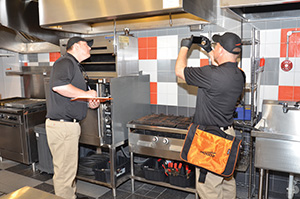 To ensure your commercial kitchen is ready in the event of a fire and is in line with NFPA codes, it's important to be prepared. Here are a few fire prevention tips for your establishment:
Install and test fire suppression system(s). Kitchen fires spread quickly, especially with hot oil and grease in the vicinity. To extinguish a fire before it spreads, an automatic fire suppression system should be installed and all employees should be trained on how to operate it. The NFPA requires that every commercial kitchen have a system installed and that it be tested at least semiannually. When used effectively, the system will shut down the fuel or electric supply to cooking equipment and douse the area with a flame-suppressing agent. Employee training on the system, including how to operate the manual switch, should occur on a monthly basis so that every employee stays up-to-date on operating the system.
Regularly maintain electrical equipment. All kitchen equipment should be kept in full working order to prevent electrical malfunctions and resulting fires. Staff should check regularly for frayed cords or wiring, broken switch plates and remove any flammable materials from areas close to electrical power sources. NFPA standards require that wiring not be installed in the facility's duct system. Employees and kitchen managers should do their due diligence to ensure equipment is properly installed and maintained.
Equip the kitchen with the right fire extinguishers. In addition to having a fire suppression system, it's important to have fire extinguishers readily available. The NFPA requires a Class K fire extinguisher to be accessible for fires that involve grease, fats or oils that burn at high temperatures. This type of extinguisher should only be used after the fire suppression system has been activated. Class ABC fire extinguishers should also be available in the kitchen for all other types of fires, including paper, wood, plastic or electrical fires.
Have your exhaust system cleaned regularly. NFPA codes require that kitchen exhaust systems be inspected and cleaned regularly. The frequency of this cleaning will depend on the type and amount of cooking done in your kitchen. During operation, grease travels up into the hood, through the exhaust hood filters, and into duct work that leads to the exhaust fan on the roof. A simple spark can ignite this grease and spread fire throughout the entire system. The NFPA and local Authorities Having Jurisdiction (AHJs) require that a properly trained and certified professional clean the entire system, including the hood, duct work, fan and roof. These cleanings help keep the kitchen exhaust system up-to-code and safe from possible fire.
Train your staff on fire safety. In the event of a fire, kitchen staff needs to be ready to act quickly. Staff should be trained on how to store flammable liquids properly, remove ashes from wood and charcoal-burning ovens daily, and regularly clean walls and work surfaces to remove excess grease. Staff should also know not to douse a grease fire with water, as it will cause the grease to splatter and break out into a larger fire. Paper products, boxes, linens and extra food should also be stored away from heat and electrical sources. Staff should receive training regularly and should be aware of the kitchen's fire emergency plan, including how to manually shut off the gas and electrical power, how to evacuate the building safely, and how to operate all fire safety equipment. Each and every employee should know how to properly use a fire extinguisher. Generally, employees would pull out the pin, aim at the base, make a sweeping motion, and be 10 feet away from the fire to safely extinguish the flames.
While no one ever wants to experience a fire, it is important to always be ready in case an unexpected fire does start. By following these tips, commercial kitchens can ensure that their establishment is up to NFPA codes and is prepared to safely extinguish a fire before it causes significant damage.
— Breann Marvin-Loffing, CFE is the vice president of franchise operations at HOODZ International, a recognized leader in the commercial kitchen exhaust system cleaning and preventive maintenance industry. HOODZ is well regarded for delivering quality kitchen cleaning, code compliance and fire prevention solutions to restaurants, institutions and other foodservice industries. For more information, visit www.hoodzinternational.com.