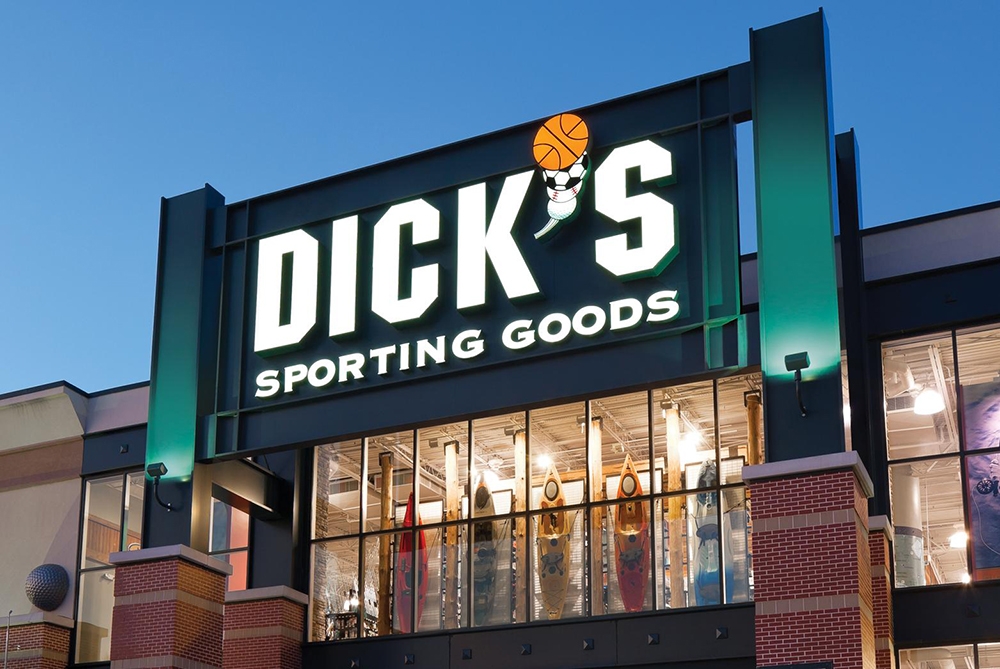 Pittsburgh — DICK'S Sporting Goods, the largest U.S.-based, full-line omni-channel sporting goods retailer, will open four new DICK'S Sporting Goods stores in February.
DICK'S will now have 721 DICK'S Sporting Goods stores nationwide in 47 states. The new DICK'S locations will bring approximately 210 collective jobs to four communities through the hiring of full-time, part-time and temporary associates for these stores.
"Great sports and outdoor traditions are at the heart of what we do, and we look forward to sharing them with these communities," says Scott Hudler, senior vice president & chief marketing officer, DICK'S Sporting Goods. "Where these sports and outdoor traditions run strong, our stores serve as the heartbeats of the community, bringing people together in a meaningful way that no other retailer can replicate."
The new stores are opening this month in Evansville, Ind.; Baxter, Minn.; Santa Maria, Calif.; and Warwick, R.I.
Founded in 1948, DICK'S Sporting Goods, Inc. operates more than 715 DICK'S Sporting Goods locations across the United States. Headquartered in Pittsburgh, DICK'S also owns and operates Golf Galaxy and Field & Stream specialty stores, as well as DICK'S Team Sports HQ, an all-in-one youth sports digital platform. For more information, visit www.dicks.com.
SOURCE: DICK'S Sporting Goods
Tagged under