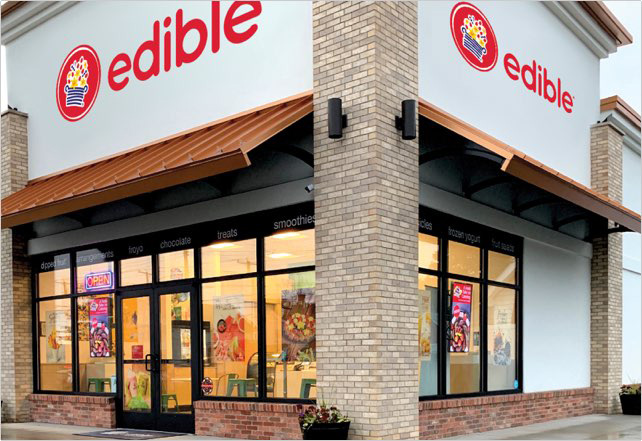 Philadelphia — Edible®, the world's leader in the gifts and treats category, has signed a multi-unit agreement in Philadelphia with multi-brand operators Nilita Patel, Manisha Patel and Jimmy Shah of ANZ Hospitality LLC.
With 1,000-plus locations nationwide, the Patels and Shah plan to take over ownership of select existing stores, and add new locations within the Philadelphia market — seven new stores total for the team.
"We are very excited to expand our ownership with Edible," says Nilita Patel. "The brand has a constant desire to innovate, which we took notice of at our existing stores as the feedback we received from the community was always positive. We were initially attracted to Edible for its strong business model and opportunity for growth. Now, after seeing the success of our other two locations, our goal to grow alongside the beloved brand is coming true with an exciting development opportunity for our team."
ANZ Hospitality LLC already owns and operates three Edible stores in Blue Bell, Elkins Park and South Bend, Ind., which were already established locations, making them prime investments for the development team. With this recent deal, the team will increase their ownership footprint to nine Edible locations, while also planning to purchase four more locations in Rochester, N.Y.
"We're honored that our business model, innovative product releases and new prototypes have captured the attention of existing operators like Nilita and her team," says Patricia Perry, vice president of franchise development at Edible.
The brand is set on expanding nationally and internationally with franchise operators that have a proven track record of success. The current growth markets in the United States are Alabama, Alaska, Northern California, Colorado, Georgia, Hawaii, Illinois, Idaho, Kansas, Kentucky, Louisiana, Maine, Mississippi, Missouri, Nevada, New Hampshire, North Carolina, North Dakota, Oregon, Pennsylvania, South Carolina, South Dakota, Tennessee, Vermont, Virginia, Washington and Wyoming. Internationally, the focus is on Canada, China, Europe, India, Mexico, the Middle East and Pakistan.
For more information, visit www.ediblefranchise.com.
Edible Brands is the parent company of Edible, a leading retailer and e-commerce provider as well as the world's largest franchisor of stores offering all-natural fruit, snacks, dipped treats and fresh fruit arrangements with more than 1,000 locations worldwide. Edible was founded in 1999.
SOURCE: Edible®
classic-editor-remember:

classic-editor

abkw-text: