New York City — Artichoke Basille's Pizza, the rapidly expanding New York artisanal pizza concept, has signed a five-unit franchise deal to bring Artichoke Basille's Pizza to New Jersey. The New Jersey stores will be located in Hoboken, Jersey City, New Brunswick, Princeton and Newark.
Unlike "conveyor belt" fast-casual pizza concepts, Artichoke Basille's Pizza specializes in offering bold, unique flavors and toppings on massive slices and whole pies. The menu also boasts a variety of non-pizza Italian dishes, such as meatball rolls, calzones and salads.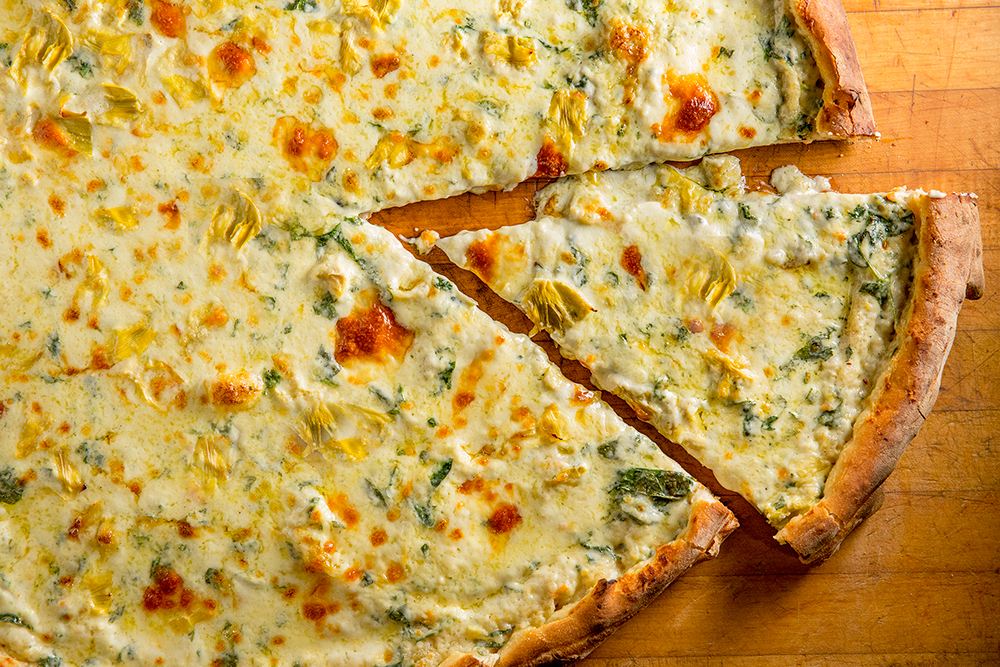 Founded by cousins and best friends Francis Garcia and Sal Basille, Artichoke Basille's Pizza has been named "Best Pizza" in the New York Post's list of the '11 Best Late Night Food Spots in NYC' and 'Top 5 Slices in the 5 Boroughs' by CBS New York, while also earning a reputation for its authentic New York pizza, never-ending lines, and frequent celebrity sightings.
Artichoke Basille's Pizza is partnered with Fransmart, a franchise development company behind the explosive growth of brands like Five Guys Burgers & Fries and The Halal Guys, as its exclusive franchise development partner to grow the brand. For more information, visit http://go.fransmart.com/artichokepizza.
Artichoke Basille's Pizza is a modern pizza restaurant based in New York City. The brand currently has 12 units open and is actively franchising across the nation.
SOURCE: Artichoke Basille's Pizza