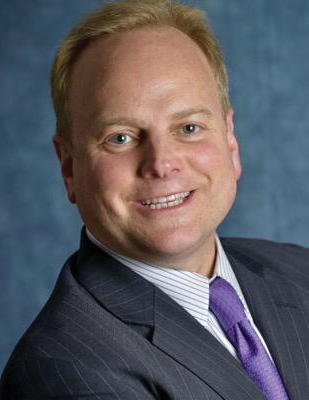 4 waste management trends impacting your business now.
By Jim Campbell
As a restaurant or retail business owner, you face challenges and opportunities that affect your efficiency and profitability. Achieving sustainability goals, optimizing the impact of waste management on your operations, chasing changes in regulation and learning about new ways to improve your waste removal process can be overwhelming and confusing. To help you identify opportunities and avoid pitfalls in the evolving world of waste, keep an eye on these four trends that are impacting every facet of your business right now.
Consolidation
The rate of acquisitions in the waste industry continues to rise. In almost all scenarios, decreased competition is not good for business owners. Eliminating choices and driving up prices, mergers and acquisitions in any industry typically lead to confusion in the marketplace.  As the new business transitions, affected customers often see increases in costs, invoice discrepancies and service interruptions.  This creates high levels of frustration and the need for extra attention and resources as customers deal with transitional pains. Third-party management companies, particularly in this environment, are helpful to navigate pitfalls, offering one point of contact regardless of the changes in the competitive landscape.
Advancing Technology 
Businesses often implement new, innovative technologies to increase waste and recycling efficiency. Changes in waste and recycling equipment help to reduce carbon emissions and congestion by reducing number of hauls, traffic and idling time where more than 60% of vehicle emissions are generated. These technologies also decrease container and other on-site equipment requirements, helping business owners do more in a smaller footprint, reducing energy costs while increasing operating efficiency.
Innovators are making significant progress creating solutions to reduce and divert waste and recycling materials:
• Bigbelly waste containers are solar powered, alert haulers when trash is reaching capacity, hold five times more waste than normal containers and can be a Wi-Fi hotspot. Who knew trash could be so cool?
• Sutera has developed semi-underground containers that reduce bacteria and odors, plus deter animals from getting inside waste bins. This style of container is widely used in Canada and is proliferating throughout North America.
• Enevo has developed a volume-based sensor that uses sonar technology to determine the fullness and contents of a container. Working with cities, waste management companies, recyclers and management consultants, Enveo optimizes collection logistics, which offer valuable operating insights to business owners.
• Pak Rite offers industry wide rental options for collection, consolidation and compaction equipment. Ecovim organic dehydrators are a growing offer from Pak Rite, because they are the only company offering a rental option for peak and seasonal use. The Ecovim takes food waste and converts the organic materials into feedstock, bio fuel and fertilizer through dehydration.
Diversion Mandates
According to Feeding America, an estimated 25% to 40% of grown, processed and transported food will go unconsumed each year. Additionally, more than 40% of landfill contents are food waste. Municipalities are implementing and enforcing composting programs to reduce and repurpose the amount of disposed food waste.
For example, San Francisco has committed to diverting 100% of its waste from landfills by 2020 and will likely be the first city to achieve this goal. To make this happen, the city boldly passed legislation that bans plastic bags, has made composting mandatory and is working with restaurants, hotels and construction industries to reduce landfill waste.
In order to help implement these changes, associations like the Zero Waste Business Council strive to increase the integrity and credibility of diversion initiatives. However, they do produce an added burden on businesses to comply with changes or face fines and violations for improper compliance. As a result, it's critical that businesses pick a neutral waste management partner that does not have conflicting business interests to help identify, sort and divert waste in the most cost-efficient and environmentally-friendly ways possible.
Zero Waste Initiatives
Zero Waste refers to diverting all waste away from landfills and incinerators. Zero Waste initiatives popular across the United States include the implementation of new recycling programs, banning the use of specific products altogether and pushing for more waste-to-energy processes. A growing number of cities and businesses are working to reach Zero Waste in order to make a positive and lasting effect on our environment. Most cities will have their waste and recycling goals posted on their website so you can investigate what they're contemplating.
A creative example of moving toward Zero Waste in the restaurant industry is a community of chefs, farmers, fishermen, distributors, processors, producers, designers and retailers who created "wastED," working together to reconceive "waste" that occurs at every link in the food chain. Their goal is to celebrate what chefs do every day on their menus: creating something delicious out of ignored food and inspiring new applications for the overlooked byproducts. This initiative is encouraging other restaurant operators to cut down on the amount of food waste they generate through creative menuing and other repurposing methods including composting, recycling or donating to local food banks.
Retailers are also beginning to focus on Zero Waste by designing new packaging, repurposing waste materials and making changes to their distribution processes. Other avenues being explored are buying locally produced products, reducing packaging and finding markets for waste byproducts.
Companies such as Nestle USA, Unilever North America, Subaru, Sunny Delight Beverages and P&G have implemented Zero Waste to landfill operations. These companies are greatly reducing and in specific areas have completely eliminated certain waste from landfills, some implementing their plans worldwide.
Achieving Zero Waste status for your business is a complex, ongoing process, but here are steps to start leading your business toward Zero Waste: 
• Partner with a professional: Working with a management company makes staying abreast of constant fluidity in regulations and subsequent operating procedures less daunting. Their purpose is to keep you compliant while saving you time, money and hassles.
• Know where your trash goes: Depending on your industry and what type of waste you're producing, your waste could end up in several different places. It's important to know how much landfill fees are and what certain materials waste landfills will accept. Check with your local municipality for codes, regulations, violations and fines.
• Develop a strategy: A management company can help you build a strategy that reduces waste by examining your waste stream processes, specifications and invoices. Not only can this make your operations more efficient, it can lead to significant hard and soft dollar savings.
• Repurpose your waste: Waste's destiny does not have to be a landfill. Food can be donated, dehydrated, composted and repurposed based on what options offer the maximum benefit for your business. 
• Engage your employees: It's important for your employees to understand your mission and why you're recycling or composting rather than throwing something away.
So the big question remains: "How can my business benefit from a changing waste environment?"
• Enlist help from a third party: Working with an expert management partner that has an interest in protecting your business will help make these complex decisions simpler. With mutually aligned and agreed upon goals, management companies protect you from unsubstantiated cost increases, select highly rated haulers, help execute sustainability goals and implement the right compaction equipment best suited for your business needs.
• Do your homework: If you decide to go it alone, make sure you work with reputable, properly insured and compliant haulers handling your trash. For example, some haulers dispose of recycling in landfills they control to save money versus properly handling through the appropriate channel. Check with the Better Business Bureau for haulers who have been cited with violations and ask other business owners in your area for referrals.
• Stay on it: Check with local municipalities for city ordinances regulating waste, legal pickup, hours of operation, properly designated containment areas, diversion requirements and restricted markets. Continue to research the industry and changing trends. The National Waste and Recycling Association is a good source, www.wasterecycling.org, as well as the U.S. Zero Waste Business Council, www.uszwbc.org. 
And remember…Reduce. Re-use. Recycle. Repeat!
— Jim Campbell is vice president at National Waste Associates, which provides fully-managed commercial waste services to clients with 50 to 5,000 locations across North America, saving customers time, money and hassles through consolidated waste management. Email the author at jcampbell@nationalwaste.com.