Philadelphia — Five Below, Inc. has promoted Kenneth Bull, chief financial officer and treasurer, to the role of chief operating officer. The company will conduct a search for a new chief financial officer, and Bull will continue to serve in this role until a new CFO is appointed.
"During his 17-year tenure with Five Below, including 11 years as chief financial officer, Ken deftly led our 2012 transition into a public company, successfully developed our finance function and team, and instilled a culture of discipline across the organization with an unwavering commitment to financial stewardship that has been key to our growth and profitability," says Joel Anderson, president and CEO of Five Below. "He is the perfect candidate for the role of COO and this is the ideal time for us to add this position."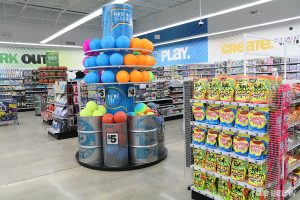 Anderson continues: "Five Below has a long runway of growth and ample opportunities to increase productivity. Ken's new role positions him to focus on important building blocks of our 'triple double' growth vision including talent, systems and processes. With his significant experience and deep knowledge of the company and its operations, Ken is uniquely qualified to excel in this new role. We are also fortunate to be able to leverage his leadership and skills to recruit and onboard a new CFO while ensuring a smooth transition."
Bull has served as CFO and treasurer since 2012. He joined Five Below as senior vice president, finance in 2005 — when the company operated just 27 stores — and has also served as secretary. Before joining Five Below, Bull served in various senior finance roles at other retail organizations including Urban Outfitters, Inc.
Five Below is a leading high-growth value retailer with most items priced between $1 and $5. Founded in 2002 and headquartered in Philadelphia, Five Below today has over 1,340 stores in 43 states. For more information, visit www.fivebelow.com.
SOURCE: Five Below, Inc.