Atlanta — Church's Texas Chicken® has hired Roland Gonzalez as U.S. chief operations officer. Gonzalez, who has held various senior executive roles in the quick-service industry, brings a wealth of experience in franchising, operations, P&L management, global business strategies and process improvement.
Previous roles include executive vice president, operations at Virtual Dining Concepts and head of global operations standards and strategy at Restaurant Brands International. Managing and overseeing large teams of executives, he successfully led many global business initiatives and strategy for Burger King, Tim Hortons and Popeyes.
"Roland is an exceptional leader who understands all aspects of the industry and is joining us with critical skills gleaned from his past roles," says Joe Guith, CEO, Church's Texas Chicken® and Texas Chicken™. "We look forward to working with Roland, whose experience and knowledge will be a great asset to our team and the brand as a whole."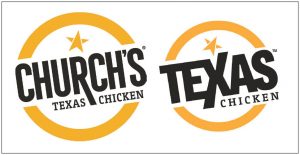 Founded in San Antonio, Texas, in 1952 by George W. Church, Church's Texas Chicken®, along with its sister brand Texas Chicken™ primarily outside of the U.S., is one of the largest quick-service chicken restaurant chains in the world. Texas Chicken™ and Church's Texas Chicken® have more than 1,500 locations. For more information, visit https://www.churchs.com/franchising/.
SOURCE: Church's Texas Chicken®