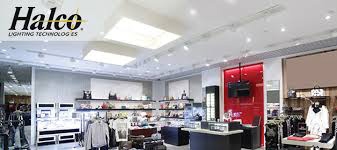 Norcross, Ga. — As Halco Lighting continues to focus on sales growth in its C&I channel, exploring and executing breakthrough sales strategies, the company has hired Dennis Picklesimer as its new vice president, C&I sales, effective May 29, 2018.
A veteran of the United States Marine Corps, Picklesimer started his career working as a territory C&I manager for Ryall Electric supply and since then has held senior-level sales leadership positions with Simkar, LumenOptix, Stellar Sales, Civilight and, most recently, Sengled USA as vice president of sales. He has a demonstrated track record of successfully driving LED lighting sales in competitive environments and building high-performing sales teams. Picklesimer will be leading the regional sales teams as well as the national and strategic account channels.
Halco Lighting Technologies is a leading manufacturer of lighting solutions including energy-efficient lamps, ballasts and lighting luminaires. Founded in 1974, Halco has distribution centers in Atlanta, Chicago, Cleveland, Houston, Los Angeles and Phoenix. For more information, visit www.halcolighting.com.
SOURCE: Halco Lighting Technologies
Tagged under