— Interview with Sean Gillespie —
R&R: Where are you based and how long has the company been in business?
Sean Gillespie: Harrison Contracting Company began in 1995 and recently celebrated 20 years in business. Our main national office is based in Villa Rica, Georgia, just outside of Atlanta. We also have offices in Destin and Tampa, Florida, and Savannah, Georgia.
R&R: What trades/services do you offer retailers and restaurants?
Gillespie: We are a commercial painting contractor serving both new construction and repaint/reimage projects across all of our office locations. Additionally, our Tampa division has a non-paint work order program to provide break-fix repairs (door & lock repairs, plumbing, lot sealcoating and striping, etc.). We feel this unique capability provides our clients with added-value for their varying painting needs.
R&R: In what regions of the country do you conduct most of your business, or are you nationwide?
Gillespie: We have nationwide capability across our repaint/reimage and work order divisions. We're presently working with multiple retailers, including The Home Depot, Walmart, Kohl's, Lowe's, O'Reilly, AutoZone, Publix, Grainger, Floor and Décor, and Advance Auto Parts, to name a few. Our new construction teams focus on projects throughout the Southeastern U.S.
R&R: What makes your company's "signature service" stand out in the industry?
Gillespie:  By doing what we say we will do, and striving to deliver more than is expected, we believe we provide our clients what they desire: exceptional service that translates into an enhanced experience for their customers. Whether you call it responsiveness, dependability or reputation, our goal is to take those unique extra steps that set us apart as a trade partner not just a painter. You'll see our crews in clean painters' pants, bright red shirts, and immaculately clean red trucks. At HCC, we're changing the definition of "red." Some may say we're excessive, but we call it "intentional" because we understand our customers take great care of their image, and so do we! So, while some think the red is a fetish, it's actually culture. We define red as reliable, experienced and diligent, and it's woven into everything we do to provide added value.
R&R: Name some highlights and successes from 2018 you're proud of, and your plans to continue or grow that success in 2019.
Gillespie: We have intentionally invested in our infrastructure and logistical capability over the past decade to deliver on the quality expectations our customers need. We are not just a national painter, we are a quality commercial painting contractor that works nationally. In order to do that, we've invested in our own company aircraft so that we have the capability to quality control and safety check 80 to 100 projects weekly. We feel this provides us with a huge logistical advantage and very nimble mobilization, ensuring the highest safety and quality control.
From a project perspective, we feel our experience and ability to mobilize nationally have made us a true partner collaborating on project and logistical needs, namely:
We collaborated with a key client to develop a preventative maintenance program enhancing paint project lifecycle while increasing the number of locations touched annually.
We transitioned an account from as-needed painting services to a cyclical reimage program that enhanced asset awareness and tracking while reducing overall cost investment.
R&R: What kind of feedback do you receive from clients?
Gillespie: Most frequently our clients will comment on our quality and efficiency. We hear about the reliability and diligence in our approach. Our goal is to conduct our work so efficiently and safely that it leads customers to comment, and often they take the time to send us a compliment or expression of gratitude.
R&R: Why should owner/operators choose Harrison to be their next vendor partner?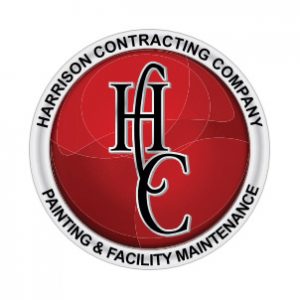 Gillespie: We depend on our experience, and our unique quality assurance process to provide us with ongoing opportunity. Over the 20 years we've been in business, we understand the importance of building a relationship and being more than just one paint project. As a repaint and new construction painting contractor, we know we are one of the last sub-trades on the job, but what we leave behind is the first impression people experience. We seek collaboration and partnership with our clients, ensuring they are comfortable entrusting us with the brand they've worked so hard to cultivate.
R&R: How many retail/restaurant clients do you have, and is that sector growing for you?
Gillespie: For us it's never been about "how many" customers but rather "how pleased." We want to consistently grow with our valued customer partners, and we know that is directly related to the quality and value we provide. Because of that mindset, we have several customers we've worked with for all of our 23 years.
R&R: What trends are you seeing in the industry, and how do you predict 2019 to shape up?
Gillespie: From a non-residential new construction perspective, the outlook looks favorable going into 2019 vs. the softness in 2018. Many segments look to be strong in 2019, including: office spaces, warehouses, labs, manufacturing and institutional. Outside of new construction, tax change and economic favorability continue to provide many corporations with opportunities for facility improvements. We're encouraged about how we are positioned to provide our clients with both local and national solutions, allowing them to focus on their products while we focus on their facilities!
— This article originally appeared in the December 2018/January 2019 "Signature Vendor Spotlight" issue of Retail & Restaurant Facility Business magazine. For more information on upcoming "Signature Vendor Spotlight" opportunities, please email Associate Publisher Scott Royal at [email protected] or call 404-832-8262.
classic-editor-remember:

classic-editor

abkw-text:
Tagged under