— Interview with Anthony Vross —
R&R: Where are you based and how long has Simon Roofing been in business?
Anthony Vross: Simon Roofing is a family-owned commercial roofing company being operated today by third- and fourth-generation family members. Founded more than 100 years ago, our company is headquartered in Youngstown, Ohio.
R&R: What is your title and how long have you been with Simon?
Vross: Co-owner, 41 years.
R&R: What trades/services do you offer retailers and restaurants?
Vross: Simon Roofing's customer list includes many large retailers and restaurants who turn to us when they need high-quality leak repairs, roof restorations and/or roof replacements. We're unique in that we're not only the contractor who performs the repairs and installs the roofing systems, but we're also the manufacturer who produces the materials we exclusively use. Our customers benefit by us presiding over the entire supply chain because they have one point of contact should issues arise, and we're able to maintain quality control that allows us to warrant both the workmanship and materials for the duration of the roof's warranty.
Our Simon Surfaces division also supports retailers and restaurants through its concrete repair, restoration and replacement services using epoxy or urethane-based materials on commercial flooring, curbing, ramps, sidewalks, steps and other concrete surfaces.
R&R: In what regions of the country do you conduct most of your business, or are you nationwide?
Vross: Simon Roofing is a national commercial roofing company that maintains 66 service centers around the country in close proximity to its national retailer and restaurant customers.
R&R: What makes your company's "signature service" stand out in the industry?
Vross:  SR PreVision is one of our signature services that stands alone because it adds science and removes subjectivity when determining the optimum time to intervene on a problem roof. Through extensive testing and analysis of roof membrane samples performed in our in-house, state-of-the-art lab, we're able to accurately predict the amount of useful life left on a roof down to actual years and months. We can then work with the customer to jointly determine what course of action makes the most sense for their specific roof and business plan, whether it be to repair it, restore it back to watertight condition under warranty or replace it, which we only look upon as a last resort.
R&R: Name some highlights and successes from 2018 you're proud of, and your plans to continue or grow that success in 2019.
Vross: We're especially proud of the growth and expansion of our R&D efforts and product testing, which we perform in our in-house lab and manufacturing plant. In addition to the brainpower of advanced-degreed chemists we continue to add to our team, the developments we're making with high-performance commercial roofing materials are truly reshaping the industry. An example is the unveiling of our CLP™+ Roofing Systems, a line of proprietary products designed to be superior alternatives to single-ply roof replacement systems. A success of note is the addition of nine new regional offices in 2018 and the planned addition of six more offices in 2019.
R&R: What kind of feedback do you receive from clients?
Vross: Ranking among our favorite and most common customer feedback is relief about our prompt response time and ability to fix roof leaks on the first try, as well as elation about money saved from our recommended alternatives to replacing roofs. In our business, we know time is of the essence when a roof is leaking — especially in retail and restaurant environments where water intrusion can quickly translate to damaged inventory or equipment, wet insulation, health code issues, or slippery conditions inside the building that can force a business to close for repairs.
R&R: Why should owner/operators choose Simon Roofing to be their next vendor partner?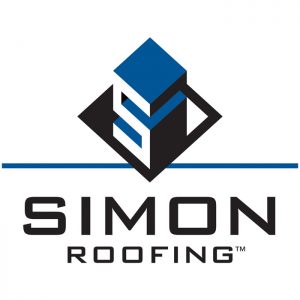 Vross: A roof can be a building's costliest asset to maintain so it's imperative for retailers and restaurant operators to be able to trust their chosen roofing service provider in terms of value, responsiveness, safety record, experience, technology, self-performance, warranties, workmanship, quality materials, etc. Much of the positive word-of-mouth we receive from owners/operators stems from our unique ability to address roofing issues both effectively and efficiently. Separately, our ability — and bias — to extend the life of existing roofs instead of jumping to a roof replacement option creates budget flexibility to maintain other building assets, while still providing the peace of mind knowing the roof is in a leak-free, warranted condition.
R&R: How many retail/restaurant clients do you have, and is that sector growing for you?
Vross: Simon Roofing has hundreds of national and regional retail and restaurant customers, and continues to grow this segment of its business each year. A sampling of current customers includes Costco, CVS Pharmacy, AMC Theaters, Pep Boys, Dillards, Macy's, JC Penney, Rite Aid, Pier 1 Imports, Nordstrom, BJ Wholesale Club, BJ's Restaurants, Yum Brands, McCoys, Whataburger, Holiday Inn, The Home Depot, Meijer, Petco, Tire Kingdom, Chipotle, Dave & Buster's, Panera, Red Robin, Taco Bell and many others.
R&R: What trends are you seeing in the industry, and how do you predict 2019 to shape up?
Vross: There's so much more science and data being used and collected about commercial roof performance today, and that knowledge is feeding a wave of innovation not only in roofing materials, but also in how roofs are installed. We know about this trend because we're helping to lead it. We're well-positioned to move the commercial roofing industry even more forward than it is today in terms of high-performing roofs. We literally employ a team of scientists whose job it is to scrutinize the most common failure points of competitive roofing systems and work to develop solutions that mitigate, if not eliminate, the greatest areas of concern.
— This article originally appeared in the December 2018/January 2019 "Signature Vendor Spotlight" issue of Retail & Restaurant Facility Business magazine. For more information on upcoming "Signature Vendor Spotlight" opportunities, please email Associate Publisher Scott Royal at [email protected] or call 404-832-8262.
classic-editor-remember:

classic-editor

abkw-text:
Tagged under