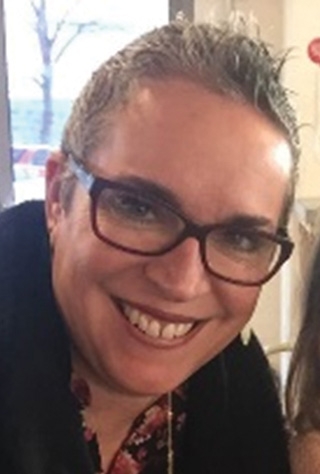 Partnering with grocery distributors to improve hygiene, reduce costs.
By Christine Alamed
Grocery store managers make numerous decisions every day to ensure that their stores run efficiently and hygienically to maintain a steady flow of new and returning customers. Importantly, managers must also ensure these decisions are cost-effective since margins in the sector are razor thin. In an industry that continues to expand into the foodservice arena, proper hygiene and preventing food-borne illness are top of mind. It has never been more important for managers to know how to cost-effectively mitigate issues that can significantly impact a store's, or a brand's, reputation.
For example, hygiene-critical environments — such as the meat and seafood counters — require different cleaning procedures than the bakery or the buffets of prepared foods, but each department must maintain sanitary surfaces so customers retain their confidence in purchasing their groceries, or meals, from a particular store.
But how can managers balance these competing priorities across multiple departments, anticipate customers' needs, and facilitate excellent customer service to increase repeat customers? Focusing on the most critical parts of the customer experience can help managers make the right decisions for their stores, their employees and their customers. Grocery store managers can partner with distributors to ensure that their store uses the most cost-effective solutions based on their store's specific needs. Here are three ways managers and their vendor partners can work together to improve a store's efficiency and hygiene:
Maximize Handwashing Convenience and Effectiveness
No matter the department, from produce to the bakery and to the deli, employees must have clean hands at all times to prevent the spread of food-borne and other illnesses. The best way to ensure employees maintain good hand hygiene is to provide effective soap in conveniently located dispensers as well as high-capacity hand towel dispensers. Liquid soap dispensers fit seamlessly into washrooms and the different food departments in demanding environments and can be used with a wide range of skincare products in sealed bottles. Additionally, when combined with a hand towel dispenser stocked with sustainably sourced towels, store managers can ensure that their guests and employees' hands are always clean.
Reduce the Impact of Spills
There are countless areas in every department where spills are possible. Therefore, it's important to provide paper towels for employees to quickly be able to clean up their individual departments. Paper wipers are perfect for the different departments in a grocery store that require quick cleanup such as the seafood and deli counters. The wipers are specifically designed for high volume food processing environments, allowing employees to spend less time refilling dispensers and save time on cleanup.
To keep areas clean and pleasant, customers need easy access to napkins to both prevent messes before they happen and quickly clean them up when they do happen. Tabletop napkin dispensers are a cost-effective solution, allowing customers to quickly and easily clean up spills — or prevent them from becoming bigger problems. In a café, not only will this solution keep seating areas tidy, but they offer grocery stores an opportunity to advertise weekly deals, a loyalty program or community events to improve the guest experience with customizable display windows. To enhance that experience, store managers can even personalize the napkins in the dispensers with custom messages printed on each napkin. These kinds of promotions enhance the guest experience, positively impacting guests' perception of the store and increase the likelihood that they return.
Create Clean and Hygienic Spaces
Grocery store customers care deeply about visual appearances — and for good reason. Another key priority for store managers is to keep each department hygienic at all times. One easy way to do so is through paper wipers, stored in dispensers throughout the store. Traditional cotton rags can lead to cross-contamination and can be unsightly when customers expect a tidy shopping experience. Wipes quickly and easily absorb spills, and antimicrobial wipes can be used in hygiene-critical areas to prevent the spread of food-borne illness.
Overall, keeping hygiene-critical environments such as meat and seafood counters and deli and bakery areas hygienic and clean positively impact customers' perception of a grocery store. With simple tools and best practices, creating sanitary, visually appealing spaces can be a breeze for grocery store managers. Store managers' vendor partners are here to help navigate these priorities to help find the best solution to meet the needs of today's grocery store to deliver high quality customer service.
— Christine Alamed is a region marketing manager of Essity Professional Hygiene North America. She works to grow the Tork and Essity brands in the commercial and public interest markets. Please visit www.torkusa.com.