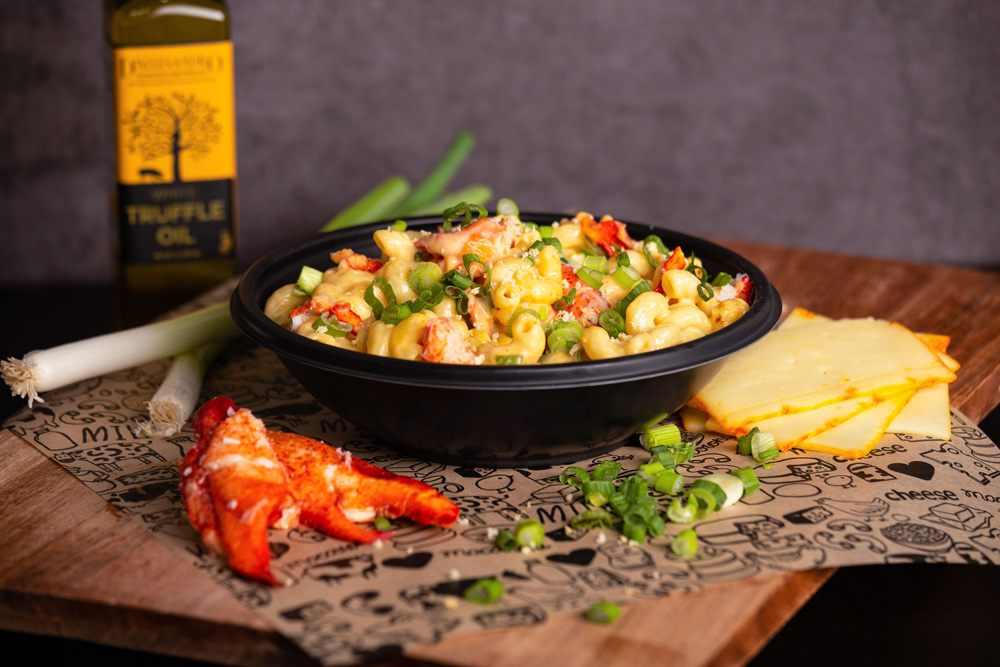 Boca Raton, Fla. — I Heart Mac & Cheese, a fast-casual concept specializing in customizable, made-to-order macaroni and cheese bowls and grilled cheese sandwiches, has signed 12 franchise agreements with seven new franchisees throughout the first quarter of 2021. In addition, the brand has opened three restaurants in Indiana, Georgia and New York, with 30 additional openings planned by the end of the year.
"I Heart Mac & Cheese is a unique and attractive franchise concept that is really resonating with aspiring entrepreneurs — including those from many diverse backgrounds but in particular, hospitality industry professionals looking to create a fun, profitable post-pandemic career for themselves," says Stephen Giordanella, chairman and CEO of I Heart Mac & Cheese. "Over the last 3 months, we have opened restaurants in new states, and we are thrilled to expand our brand further."
Throughout the first quarter of 2021, franchise agreements were signed to open new locations throughout Alabama, Arizona, Florida, Georgia, Nevada, North Dakota, South Carolina and Tennessee. In addition, three new locations opened in Indianapolis; Augusta, Ga.; and Hauppauge, N.Y.
A unique franchise concept in the restaurant industry with no fryers, grease trap systems or hood systems, I Heart Mac & Cheese requires a minimal investment and can be opened in a small space, such as a mall kiosk or food court. Shopping malls, sports venues, areas close to colleges and universities, and high-traffic pedestrian areas are also ideal locations. With a home office in South Florida, I Heart Mac & Cheese offers franchise owner training, marketing support and ongoing development opportunities to ensure each location's success. This includes updated training on state-by-state COVID-19 compliance, understanding regulations and creating a safe, enjoyable environment for both employees and customers.
For more information, visit www.iheartmacandcheese.com.
SOURCE: I Heart Mac & Cheese
classic-editor-remember:

classic-editor

abkw-text:
Tagged under