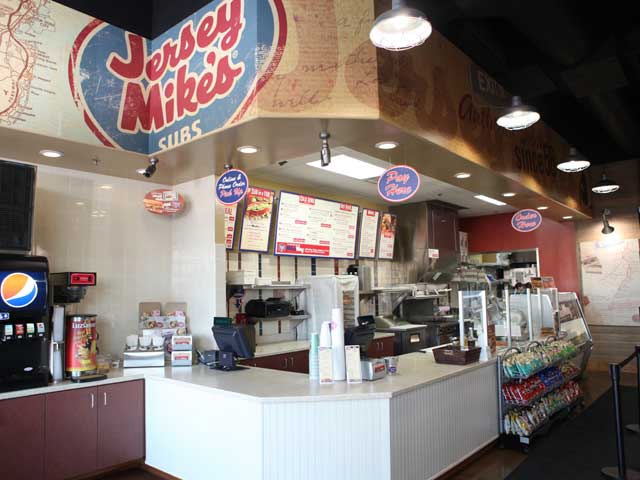 Manasquan, N.J. — Jersey Mike's Subs has added two new members to its real estate team: Paul Williams as director of real estate for South Central markets and Cortney Rickle as director of real estate, Northeast. Following the opening of 170 stores in 2017, Jersey Mike's is on the fast track to develop more than 200 stores this year.
"Our goal in 2018 is to continue the explosive growth and momentum that Jersey Mike's experienced last year. As our brand continues to saturate the U.S., we're energized to add two talented and knowledgeable industry vets like Paul and Cortney to the team," says Mike Parkhill, Jersey Mike's senior vice president of real estate. "We are focused on securing 300 quality sites for our franchise partners in the coming year, and look forward to meeting with retail real estate professionals at this year's RECon Convention to help assist us with our site selection."
Williams has extensive experience in restaurant and retail real estate, most recently serving as a real estate manager for Jack in the Box, Inc., where he led corporate and franchise real estate development in a six-state territory for the Jack in the Box and Qdoba Mexican Grill brands. Prior to JIB, he was a development manager for Dunkin' Brands in several markets throughout Texas.
Additionally, Rickle joins Jersey Mike's after spending 6 years with Paramount Realty Services, Inc. as a leasing agent, where she specialized in leasing to new franchisees and regional tenants in New Jersey. Her robust career in retail real estate, coupled with her knowledge of the franchising industry, will prove invaluable as she spearheads Jersey Mike's real estate development throughout the Northeast region. The two hires come on the heels of Jersey Mike's recent additions to the franchise sales team. In March, the company added senior franchise sales executives Stephen Sweetman and Corby Cronin to help lead franchise development efforts nationwide. For more information, visit https://www.jerseymikes.com/real-estate.
Jersey Mike's is the nation's leading fast-casual sub sandwich franchise, with more than 1,500 locations open and under development throughout the U.S. Founded in 1956, Jersey Mike's is on track to have more than 2,000 stores open nationwide by 2020. For more information, visit www.jerseymikes.com/franchise.
SOURCE: Jersey Mike's Subs
Tagged under