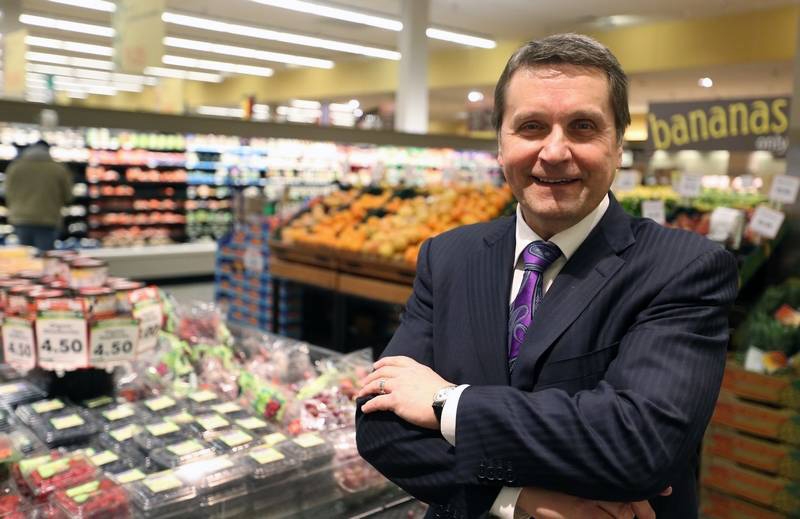 Cincinnati — The Kroger Co. has announced the retirement of Roundy's CEO Bob Mariano, effective September 1, after which he will serve as strategic adviser to Kroger and Roundy's for 2 years.
Don Rosanova, president of Mariano's, and Michael Marx, president of Roundy's Supermarkets Wisconsin, will continue to serve in their current roles leading the two supermarket divisions.
"Bob has been a tremendous leader for Roundy's and the entire supermarket industry. The centerpiece of his career, of course, is the Mariano's chain of stores in his hometown of Chicago," says Rodney McMullen, Kroger's chairman and CEO. "We see a bright future ahead for our Pick 'N Save and Metro Market stores in Wisconsin and for Mariano's stores in Chicago. And we look forward to our continued partnership with Bob as a strategic consultant and advisor. The entire Kroger and Roundy's family extends our best wishes to Bob and his family in retirement."
Mariano began his career in the grocery industry in 1967, when he worked as a part-time deli clerk at Dominick's supermarket in Chicago. He served in various roles of increasing responsibility, including senior vice president, before being named president and CEO of Dominick's in 1995. He led the company through an initial public offering in 1996 before the company was purchased by Safeway in 1998. Mariano took on leadership of Roundy's Supermarkets, Inc. in 2002. Roundy's opened the first store under the Mariano's banner in 2010 in Arlington Heights, a suburb of Chicago. Today there are 34 Mariano's store locations throughout the Chicago area.
The Kroger Family of Companies has 2,778 retail food stores under a variety of local banner names in 35 states and the District of Columbia.
SOURCE: The Kroger Co.