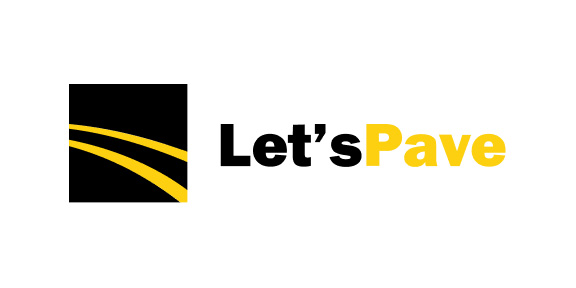 Oak Brook, Ill. — Let's Pave, a leading national provider of specialized paving services and solutions, has developed and released a lifecycle cost calculator for asphalt parking lots. The tool was generated to help facility managers secure proper funding for proactive parking lot maintenance. Calculations are based on a net present value financial analysis of a typical parking lot. The calculator enables facility managers and CFOs to run a similar analysis using actual data from their company for any asphalt parking lot.
"It is common for businesses with multiple asphalt parking lots to neglect or defer parking lot maintenance. Yet a routine approach is the key to keeping costs under control," says C.B. Kuzlik, CEO and founder. "Now it's possible to quantify the savings with our free, interactive lifecycle cost calculator. This is a great tool to forecast savings and make an undeniable case for a proactive approach."
The calculator can be downloaded along with the company's latest white paper, "Net Present Value: A Case for the Proactive Management of Asphalt Parking Lots," at www.letspave.com/npv.
Let's Pave provides preventative and structural parking lot maintenance and related services to commercial properties nationwide. Supported by a team of experienced professionals, Let's Pave offers best-in-class service and rapid response to asphalt and concrete parking lot needs anywhere in the country. For more information, visit www.letspave.com.
SOURCE: Let's Pave
classic-editor-remember:

classic-editor

abkw-text:
Tagged under