Zoës Kitchen goes out of its way to create not just a Mediterranean cuisine destination, but a way of life — with a new prototype debuting in 2018.
By Katie Lee
Many fast-casual chains claim to set themselves apart by being "better-for-you" and tout "clean living" and similar marketing phrases that are trendy with today's health-conscious consumers. But Zoës Kitchen really does walk the walk. That's because it's more than a Mediterranean, made-from-scratch concept — it is a lifestyle. While food and design are crucial, of course, you might be surprised how much Operations factors into the Zoës Kitchen lifestyle — after all, to be a lifestyle brand one must fit, efficiently and effortlessly, into the everyday lives of its guests. It takes teamwork in the front and back of house to pull that off.
"If you're going to claim you're a lifestyle brand, you really need to make sure that it feels like a lifestyle brand when you visit our restaurants," says President/CEO Kevin Miles, who signed on to the Zoës Kitchen lifestyle about 8 years ago, originally as executive vice president of operations and then chief operating officer. He became president and CEO in 2011. Before Zoës Kitchen, Miles was executive vice president of operations at Pollo Campero.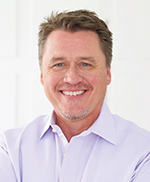 Viewing Zoës Kitchen through an operations lens has served Miles well. "You can build beautiful restaurants but if you don't come together as a team, it doesn't work," he says. The team, he says, is the best part of the business. "We all have to come together and grow this business and really make the guest experience special," he says.
What ultimately attracted Miles to the brand was its consumer, its company culture and the lifestyle itself. "Ultimately it's about the Mediterranean way of life: living life, having fun, spending time with family and friends around a dinner table. Nothing fried, no microwaves. Predominantly preservative- and additive-free, clean label. Something that makes you feel good about what you eat, how you eat and becomes part of your lifestyle."
When Miles came on board in early 2009, there were just 20 units; today the company has 238 (only three are franchised). Founded in 1995 in Birmingham, Alabama, by Zoë and Marcus Cassimus, the Zoës Kitchen mission is to 'deliver goodness from the inside out' using great but simple, flavorful recipes, gleaning menu inspiration from the 21 countries in the Mediterranean.
New Growth, New Look
By the end of this year, Zoës Kitchen will have opened approximately 40 new restaurants in 2017. Next year, the company plans to open between 25 and 30 new units, many in its newest markets of Denver and Kansas City/state of Kansas. (Currently, the company is in 20 states.) Also in 2018, Zoës Kitchen will begin remodeling several of its older stores.
"Pre-2009, we only had 18 to 19 restaurants, so we've remodeled much of those over time. But the 2009 and 2010 class of stores are at that age where they need to get refreshed," says Miles.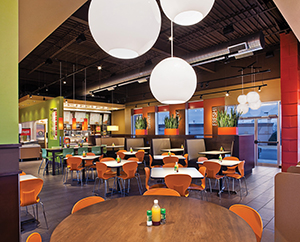 Zoës Kitchen is also working on a new prototype, which will not change drastically from a footprint perspective — currently the units range from 2,500 to 3,000 square feet, with 2,800 square feet being the sweet spot — but it will alter the service line and include a visible kitchen where consumers can watch their food being prepared. The next-generation stores will also feature new technology: point-of-sale and network upgrades, new kitchen display systems, a more robust and 'smart' mobile app and online ordering system, and improved throughput.
Improving operational efficiencies and processes are always top of mind. "How do we get that consumer the best experience without making them feel rushed? One of the things we know about Zoës is the consumer really likes that extra service even though it's in a fast-casual environment," says Miles. "We deliver food to the table, we bus the tables. You're not part of the labor model."
The exposed kitchen is expected to be a big hit with guests at Zoës Kitchen. It allows the consumer to see that the food really is prepared fresh; for example, hummus does not arrive at the restaurant as hummus — it arrives as garbanzo beans. "I think it goes back to the clean label," says Miles, explaining the allure of an open kitchen. "The consumer really wants to know what's in their food and how is it prepared? Instead of 'don't worry what's behind the curtain.' The more the consumer can engage and romance the kitchen a bit, it really gives the consumer that ability to understand and appreciate the work that goes into their food."
Weathering the Storm
Zoës Kitchen has 16 locations in the Houston market and 21 locations in the state of Florida. When the recent hurricanes Harvey and Irma barreled down on Houston and Florida, respectively, Zoës Kitchen was as ready as possible.
"We were very, very fortunate that our team was safe, first and foremost," says Miles. "We were down for days in some stores. Actually, though, from a facilities standpoint we really fared very well. We had a little bit of damage in a couple stores but nothing that was insurmountable. We were pretty blessed along the way not to have any major issues. We're all back up and running, all our locations."
Development plans to grow in the Houston market are back up and running, too. The company still plans to grow its 16-store presence in Houston: "It was a 1,000-year storm so from that perspective I think, ultimately, we have plans in 2018 for store growth there and we'll continue to grow," says Miles. "It's a big market and we're very proud of what we do in that market."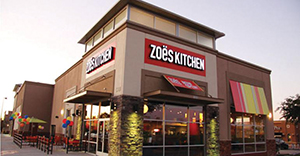 Miles's advice for other multi-unit restaurant and retail chains is to truly be prepared up front. "I don't think you could ever be prepared for the storm that hit Houston, but what you can be prepared for is really having a team ready to mobilize around any type of situation," he says.
From risk management team to quality assurance, from operators to IT and marketing, the key is getting everyone on each team engaged immediately and with each other. "It's when you don't have those crisis plans is where you run into trouble and everyone's scrambling and there's not a consistent message — especially when you're dealing with multi units," says Miles. "You have managers and team members all across — and in Houston's case we have 16 locations, so had quite a few team members — but how do you make sure the general manager can get in touch with all of those team members and make sure they're safe and ultimately communicate that back up? And what do you do after it's all done? What are the steps you have to take? Whether it's foodservice or some type of retail, you must make sure the consumer side is safe to open back up again."
One of Zoës Kitchen's facilities managers is also part of the crisis response team. With only three franchised stores, it makes sense for Zoës Kitchen to have an in-house facilities team, which is located in its Plano, Texas, headquarters. The country is divided up among Facilities team members, and each handles different markets. All repair and maintenance work orders go through the home office; anything a local restaurant needs is pushed up through the corporate office and then dispersed to the trade, such as plumbing, that needs to be connected. ServiceChannel currently manages Zoës Kitchen's work order flow and also is a key tool to help the company locate national vendors.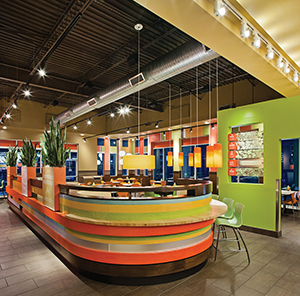 Trades such as plumbing, HVAC/R and equipment are usually handled locally, while fire suppression and grease trap cleaning are handled by national vendors. "We look for the best vendor and the best partners we can find," says Miles. "That's one thing about Zoës — we truly do want great partners. We want them to come along with our growth and be with us as much as they can grow."
Looking Ahead
Zoës Kitchen has a unique niche — Mediterranean fare — but also is riding the popular wave of today's consumers who seek healthier dining alternatives in a fast-casual environment. It's a good place to be.
"That is where we are: The consumer wants better-for-you products," says Miles. "It doesn't mean they're not going to eat a piece of chocolate cake; it doesn't mean they're not going to have a glass of wine. All of that could be great with moderation. But really, they want to eat better and know what they're eating.
Zoës Kitchen aims, someday, to be a 1,600+ unit chain. It will continue to put more emphasis on delivery and catering options for consumers. As Miles points out, delivery was a fairly small portion of the restaurant space 5 years ago, and now it's rapidly growing. "We feel at Zoës that we need to stay with the consumer trend and not get behind it," he says. "We don't need to chase everything, but we do need to stay focused on what the consumer needs are and not be in denial of that. We're excited about our growth and we want to continue to be that leader in Mediterranean."
— This article originally appeared as the cover story of the November 2017 issue of Retail & Restaurant Facility Business magazine. Email Editor Katie Lee at katie@francemediainc.com.