Henry Miller, President, Pavement Exchange Group
How to select the best qualified contractor for the job.
The selection of a qualified vendor is consistently one of the most important decisions that any building owner or property manager faces. Whether it is for pool service, landscaping or asphalt maintenance, having the proper selection process and criteria in place can greatly influence the level of success of your project. With over 8 years of experience as a property manager, and now as a vendor, I uniquely understand the importance of getting the selection process right and the occasional anxiety attack that comes with it.
Typically, the process begins with the building owner making a request for bids. Sometimes, these requests are vague. The first step for the property manager is to gain an understanding of what the owner wants. What is the owner seeking to accomplish with this project? Does the budget established by the owner realistically support the desired outcome? Answers to questions like these help the property manager to gain a mutual understanding with the owner as well as help set realistic expectations for the project up front.
The next step is to determine and establish a single scope of work. In the context of asphalt paving, does the asphalt need to be replaced, overlaid or will a simple sealcoat and new striping be sufficient? One of the most effective ways to set a scope of work is to hold a job walk with the property manager and a select group of pre-qualified and trusted vendors. This type of meeting allows everyone to openly discuss and establish a scope of work and brings further clarity to the expectations for the work. It is vitally important as a property manager to insist on and set a standardized scope or work. Without it, it is almost impossible to arrive at an objective decision regarding the project. Making the commitment to give your building owners an "apples to apples" comparison allows them to move quickly and with confidence in their final decision.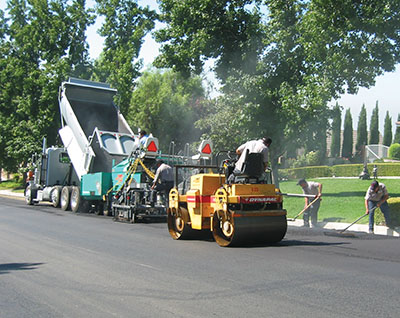 Your next step is vendor selection. Unfortunately, we sometimes find ourselves bidding against contractors who are not insured, are not licensed for the work they are bidding, or who have no license at all. A qualified paving contractor, for instance, will be able to furnish proof of insurance as well as a license documentation. Additionally, get references and ask to see recently completed projects. A reputable contractor will be proud to show you their work. Ensure that only qualified, licensed and insured vendors in good standing are used in your bidding process. The liability involved in using an unqualified vendor is just not worth the risk to your communities' residents, your clients or your business.
Now that your pre-qualified vendors have been given a clear scope of work, it is important that they be given an adequate timeframe to produce their proposals. Of course, there will occasionally be that last-minute request that can't be avoided, your best vendors will always be glad to help, but rushed jobs increase the probability of mistakes and omissions. In the end, the goal of the property manager and vendor is to present the owner with the best possible value and quality for their project and that sometimes takes time. Your vendor will appreciate it.
Once you have received the bids, it is time to review and evaluate them. Beware of a strict "low-bid" acceptance policy. What is cheapest can often turn out to be the most expensive. You do not want to accept projects that are either over-bid or under-bid. Not every low bid is bad, especially with pre-screened vendors and a clear scope, but if a bid looks unusually low it is usually because something is missing. Do not hesitate to call your vendor to confirm the correct scope has been bid. Missing items can add up in the form of change-orders later. Many times the final cost of a low-bid plus change-orders is more expensive than that of the mid-priced bidder who bid the correct scope. Additionally, provide your building owner the opportunity to meet the competing vendors. Allowing the vendors to present their company and solutions can further help the owner gather the necessary information they may require and allow them to have their questions answered in real time.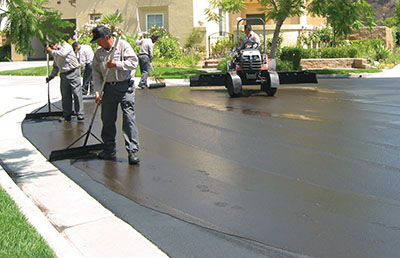 Finally, using qualified vendors and walking through the steps of a successful bid process, you have furnished the owner with the proper information and guidance to select the best qualified service provider for the job. Sometimes the owner is ready to move quickly and the work is awarded and scheduled right away. Other times, the awarding of the work is delayed. In either case, communicate changes in the status of the outstanding bid to your vendors, and once the work is actually awarded notify every vendor of the outcome of the bid. You will be contacting these service providers again and clear communication will make future bid requests that much easier for you.
Each bid is different. Each building owner is different. Each vendor is different. But I hope this simple guide can help you navigate both the vendor selection and bidding processes with some practical and controllable steps toward your continued success.
CONTRACTOR SELECTION AND BID GUIDE: 5 PRACTICAL STEPS
1. Understand what the owner wants to accomplish with this bid.
2. Set a standardized scope of work with input from the owner, yourself and pre-qualified (licensed and insured) bidders in a job walk setting.
3. Release bid with adequate time for vendors to perform due diligence and produce a quality proposal on your established scope.
4. Avoid strict "low bid" policy. Question unusually low bids. What is cheapest can often turn out to be the most expensive.
5. Select the best qualified vendor and notify all bidders of bid status, including delays in the owner's decision.
— Henry Miller is president of Pavement Exchange Group and may be reached at [email protected]. Liz Williams also contributed to this article. She is vice president of business development for AMS Paving; she has more than 20 years of experience in managing and serving the property management industry.