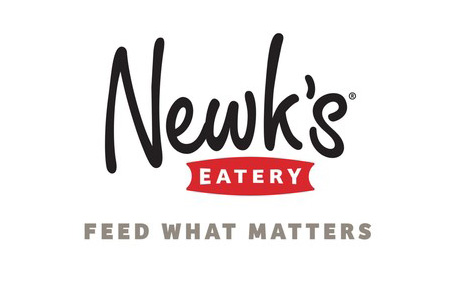 Jackson, Miss. — Newk's Eatery has reopened all seven locations in its home market of Jackson, Miss., with a new restaurant prototype inspired by the brand's 'Project Strive' initiative. At the milestone of 15 years since the first unit opened in Oxford, Miss., the brand took pause to seek feedback from guests on what's important to them.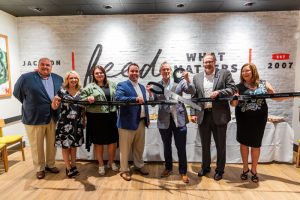 "The purpose of Project Strive is to build from what our guests love about Newk's and evolve the brand to be more aligned to their lifestyles. It stems from our brand mission to strive to exceed expectations for all Newk's guests," says Michelle Spohnholz, vice president of marketing at Newk's Eatery.
Newk's has always featured an open kitchen, where guests can see everything that goes into their meals. Historically, guests have not necessarily been aware of the brand's commitment to fresh preparation and careful ingredient selection. The new prototype features an updated red soffit that reflects the tagline, "Our Kitchen is an Open Book" and several fun facts about the ingredients and preparation methods.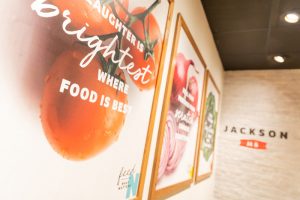 The design is contemporary and comfortable with updated light fixtures, new countertops and millwork, tufted booths, hardwood accents, new plate ware and menu boards. Updated artwork will tell the story of Newk's roots as a homegrown brand with a passion for food and family. The color teal, which represents its Newk's Cares initiative and efforts to raise awareness and money to support research for ovarian cancer, has also been infused into the design in a prominent way.
"The new teal mosaic tile wall is an important feature that weaves our philanthropic work into the restaurant experience," says Rachael Myrick, director of design.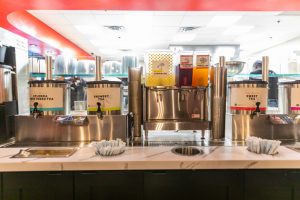 The restaurant will also feature an updated beverage station for Newk's signature iced tea and new all-natural lemonade. The exterior will be upgraded with new awnings, string lights and an inviting patio for families to dine.
"My goal is for guests in our restaurants to feel the passion behind the Newk's name, particularly our love for food and family coming together to nourish meaningful relationships that matter most," says Chris Newcomb, Newk's CEO and co-founder.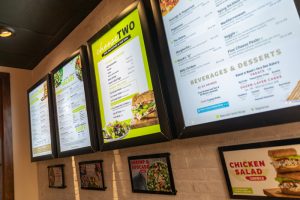 The brand aims to continue to renovate and refresh its restaurant locations across all 16 states as it grows in new and existing communities.
Founded in 2004 and based in Jackson, Miss., Newk's Eatery currently operates and franchises 120+ restaurants in 16 states. Newk's Cares, the philanthropic arm of Newk's Eatery, was founded in 2014 and is committed to supporting early detection and symptom awareness of ovarian cancer. To date, Newk's Cares has raised over $1.4 million to support Ovarian Cancer Research Alliance (OCRA).
SOURCE: Newk's Eatery
classic-editor-remember:

classic-editor

abkw-text: