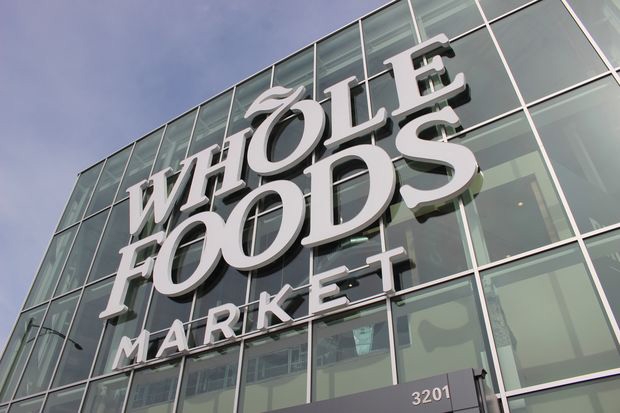 Chicago — A new flagship location for Whole Foods Market opened on March 22, 2017 at the intersection of Ashland-Belmont-Lincoln in the Lakeview neighborhood of Chicago.
"By activating this vacant site with such a long term tenant commitment, Whole Foods Market enhances the community and accommodates the needs of its residents, in addition to ushering in an era of new activity and new jobs at this location," says John Novak, founder/president of Novak Construction Company, which built the store. "I am sure this store will inspire a new vitality in this neighborhood — from morning until night. We are very honored to be a part of that."
A large portion of the three primary building facades is covered with an innovative LiveWall greenspace that softens the building's sleek architecture, while providing greenery along the busy pedestrian corridors. The lobby includes a full-service roastery for Allegro coffee, which is sold at many Chicagoland Whole Foods stores. The second-story retail level includes a wine bar, pub, juice bar, arcade, a Wrigley Field nook and a "porch." Finally, the construction incorporated "SMART Park" for its 300 indoor parking spaces to facilitate the flow and reduce traffic congestion. 
The multiple phases of the actual construction presented the chief challenge for the team. With zero lot line with which to work, Project Director Steve Bykowski cited incredible coordination as his team worked on the basement, ground floor and second floor simultaneously. "However, everything transitioned seamlessly and we hit the target opening date," Bykowski says.
Celebrating 35 years, Novak Construction (www.novakconstruction.com), founded by John Novak in 1980, is a nationally recognized general contractor and construction management firm with many projects in the retail, restaurant, industrial, corporate, institutional, healthcare, hospitality, and multi-family/mixed-use sectors.
Founded in 1980 in Austin, Texas, Whole Foods Market (wholefoodsmarket.com) is the leading retailer of natural and organic foods, and America's first national "Certified Organic" grocer. The company currently has more than 370 stores in the United States, Canada and the United Kingdom.
SOURCE: Novak Construction