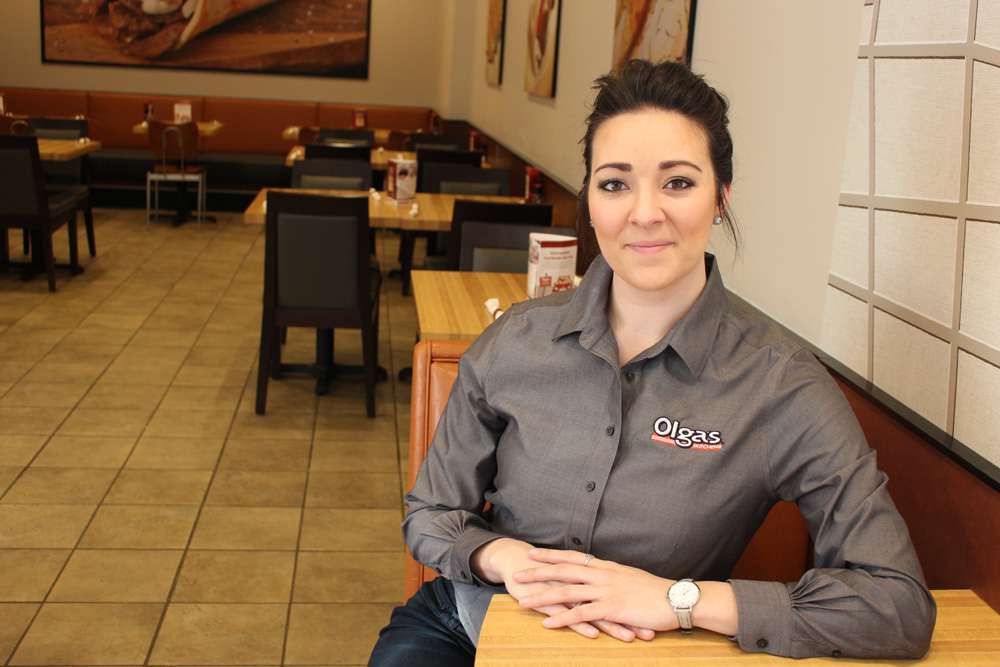 Livonia, Mich. — Olga's Kitchen, owned and operated by Livonia, Mich.-based TEAM Schostak Family Restaurants (TSFR), has promoted Loredana Gianino from senior marketing manager to director of marketing.
Gianino joined Olga's Kitchen in 2011 as a marketing intern and soon after joined the Olga's Kitchen team as the marketing coordinator. Later she became the marketing manager and senior marketing manager.
"Loredana has created an impressive track record of success and made incredible contributions to the Olga's Kitchen brand and TEAM Schostak Family Restaurants," says Bill Angott, president and CEO at TSFR. "Her marketing acumen has been critical to evolving the Olga's Kitchen market position through a time of great change in the restaurant industry. Her passion for the brand has made a tremendous positive impact. We look forward to her continuing to lead the way in her new role."
In her new role, Gianino will lead the marketing team and build effective programs to increase visibility and inspire growth while serving as the brand's primary spokesperson. She will also oversee the catering sales team, creative and public relations agency.
With a desire to leverage the Olga's brand to support essential workers amid the pandemic, Gianino led the creation and implementation of Olga's Kitchen Feed a Hero program in May 2020. Donations are accepted through the brand's app and website, and for every $10 contribution Olga's will donate a boxed meal to a frontline worker. Since the program's inception, more than 10,000 meals have been donated across the state.
Founded in 1970 by Olga Loizon, Olga's Kitchen is known for its signature, grilled-to-order secret recipe Olga Bread. Currently, there are 24 Olga's Kitchen and Olga's Fresh Grille restaurants; the brand is set to open a new Olga's Fresh Grille in Comstock Park, Mich., in May 2021, increasing its restaurant count to 25. For more information, visit www.olgas.com.
Livonia, Mich.-based TEAM Schostak Family Restaurants is a family-owned restaurant group with an expansive portfolio of casual dining, fast-casual, quick-service and family dining restaurants throughout the state of Michigan. With a commitment to quality operations, TEAM Schostak Family Restaurants has expanded its restaurant catalog to include 65 Applebee's (including the world's only co-branded Applebee's/IHOP, inside Detroit's Millender Center), 22 Olga's Kitchen restaurants, 2 Olga's Fresh Grilles, 13 MOD Pizza restaurants, and 8 Del Taco restaurants. Additionally, in May 2019 TSFR increased its portfolio to include 56 Wendy's locations across Michigan. For more information, visit www.teamschostak.com.
SOURCE: TEAM Schostak Family Restaurants
classic-editor-remember:

classic-editor

abkw-text: