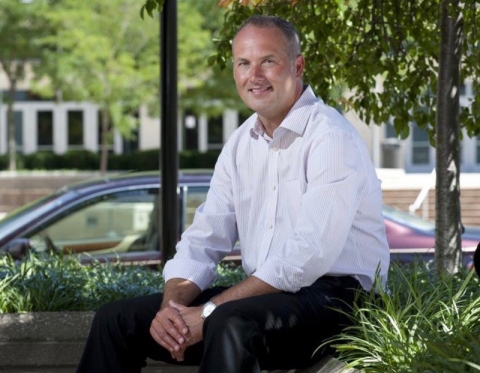 Louisville, Ky. — Papa John's International, Inc. has promoted its president, Steve Ritchie, to chief executive officer, effective January 1, 2018. Ritchie began his Papa John's career more than 20 years ago as an hourly customer service representative.
Starting in 1996 as a customer service representative at $6 per hour, Ritchie worked his way up to franchise owner and operator by 2006. In 2010 he began serving in increasing capacities of leadership in operations until being promoted to chief operating officer in 2014. Ritchie was added to the succession plan for the company's top job in 2015 when he was named president.
"I am so proud of Steve — he has excelled at every job he's ever held at Papa John's — from being an hourly customer service rep, to a delivery driver, store general manager, director of operations, franchisee and most recently president," says Papa John's founder, John Schnatter, who will step down as CEO but continue in his duties as chairman and founder.
As CEO, Ritchie will lead Papa John's global development and facilitate the brand's marketing, digital and customer experience evolution. Recent hires of Mike Nettles as chief information and digital officer, Brandon Rhoten as chief marketing officer and the addition of a digital-first creative agency of record, Laundry Service, underpin the brand's emphasis on digital marketing and technology. But the company's primary focus will be on its team members.
At Papa John's, 98% of restaurant managers are promoted from hourly positions — delivery drivers, customer service team members and shift managers — within the company.
For more information, visit www.papajohns.com.
SOURCE: Papa John's