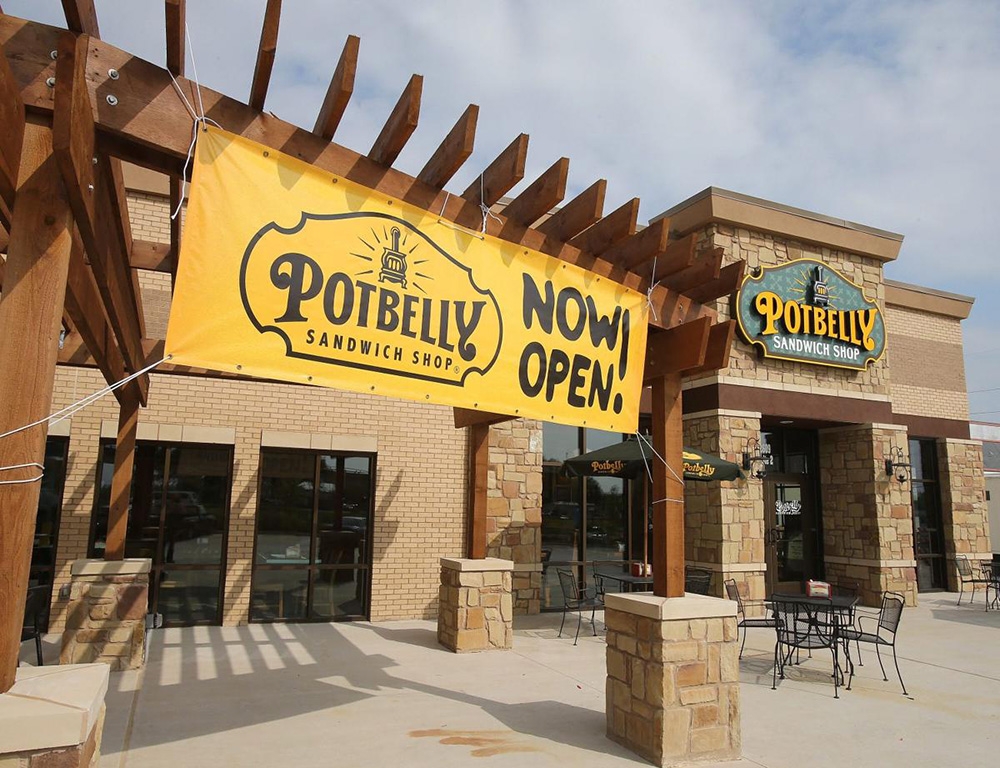 Irvine, Calif. — Potbelly Sandwich Shop has selected a location for its first California shop. Currently slated to open in early 2019, the brand's first shop in the Golden State will be located in Irvine. Three more Orange County locations will follow.
The Irvine location is the first shop to come out of a multi-unit franchise development deal the brand signed in California last year with Sameer Bhatia, an experienced franchise owner and local resident. Bhatia's agreement will bring an additional three shops around the towns of Costa Mesa, Laguna Hills, Lake Forest or Mission Viejo in the next 3 years.
"It's a big deal to be the one bringing the first Potbelly to California, and I'm happy to have been chosen to do it as the state's first franchisee," says Bhatia. "I am a long-time fan of the brand myself and I can't wait to watch my friends and neighbors in Irvine fall in love with Potbelly's delicious sandwiches and neighborhood atmosphere."
"We are so excited for Sameer and his team to bring Potbelly to California," says Jeff Welch, senior vice president of development for Potbelly Sandwich Shop. "Our shops are designed to resemble the community they reside in, and Sameer's understanding of the local market makes him the perfect person to establish Potbelly as the neighborhood hangout in South Orange County. We're confident that Californians will quickly come to love our food, our people and our local vibe."
Potbelly Sandwich Shop first opened in Chicago in 1977 and operates more than 400 shops across the United States. Franchisees operate more than 35 shops in the United States and abroad, and Potbelly plans to continue franchise growth in 2018.
For more information, visit www.Potbelly.com.
SOURCE: Potbelly Sandwich Shop
Tagged under