San Carlos, Calif. — Presto Automation Inc., one of the largest drive-thru automation technology providers in the hospitality industry, has expanded its partnership with CKE Restaurants Holdings, Inc., the parent company of Carl's Jr. and Hardee's. Presto will be rolling out its artificial intelligence (AI) powered solution, Presto Voice™, to automate voice ordering at participating drive-thru locations nationwide.
The voice automation technology, which has already been implemented at select Carl's Jr. and Hardee's drive-thru locations within the United States, increases revenue, improves labor productivity and enhances the guest and staff experience. Carl's Jr. and Hardee's operate roughly 2,800 franchised or company-operated restaurants across 44 US states.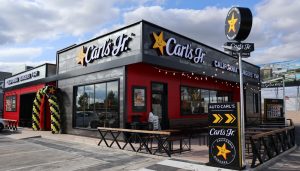 "Presto's Voice AI solution is a robust choice as it aligns well with CKE's objective of providing guests with outstanding service while simultaneously increasing operational efficiency," says Phil Crawford, chief technology officer at CKE.
"The entire Presto team is excited to be partnering with CKE, a pioneer and a technology early adopter in the QSR space," says Dan Mosher, president of Presto. "CKE recently revolutionized its digital ecosystem and we are confident that Presto is well-suited to support CKE's growth."
In recent pilot tests of Presto Voice at select Carl's Jr. and Hardee's restaurants, Presto Voice yielded great results with the test location's relevant metrics, including increased upsell offer rates and increased average check sizes due to upsells. For more information, visit www.presto.com.
Presto is headquartered in Silicon Valley in San Carlos, Calif., and counts among its customers some of the top 20 restaurant chains in the United States.
CKE is a privately held company based in Franklin, Tenn.
SOURCE: Presto Automation Inc.