— By Michelle Boggs —
While COVID-19 has undeniably disrupted operations, MUTTS® Canine Cantina has found some advantages among the challenges.
MUTTS Canine Cantina®, a dual-concept restaurant and dog park with locations in Dallas and Fort Worth, Texas, has been affected by COVID-19 like all other businesses in the hospitality industry; however several positive components of our unique concept — including our membership model, attractive footprint for developers and an engaging social media presence — have been advantageous for us during this time.
Initially, as local and state guidelines were changing very rapidly, we tried to adapt to each new curveball, but as the parameters began to tighten we decided what was best for MUTTS, our staff and our members was to close the Cantina and keep the dog park side open. This provided a safe haven for dog owners looking to practice physical distancing in the large fenced area, while giving their dogs some much needed exercise. Our self-serving kiosks have always allowed members to come and go between the hours of 5:00 a.m. and 11:00 p.m. with their unique barcode, which is available on their phones when they sign up for membership.
Instead of seeing our bank account depleted since COVID-19 began, as many other restaurant concepts have experienced, our revenue has continued to grow every day given the recurring nature of the membership model. Early on, we were transparent with our members and allowed them to freeze their account; however, we found that the majority of our members did not utilize this option. In fact, we've even added new members during this time period!
With the Cantina closed and therefore less daily operations to focus on, a silver lining of this crisis was being able to utilize more time to focus on franchise growth as well as evaluate how we could adjust our business model to appeal to more parts of the country than we initially thought possible. We have had teleconferencing with over 50 developers and brokers who have pre-identified locations throughout the country, which has escalated our planning for an indoor/outdoor facility to accommodate extreme cold and hot weather regions. Initially, these extreme climates were not areas we wanted to focus on in our growth model, but we have had the time to develop new models that accommodate those areas and will lead us to bringing MUTTS to more areas than we originally thought possible. For this reason, we've welcomed the opportunity to focus more of our time and energy into our internal operations and growth, which will lead to new 'paws'ibilities for our business once we get through the COVID-19 crisis.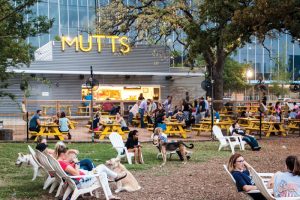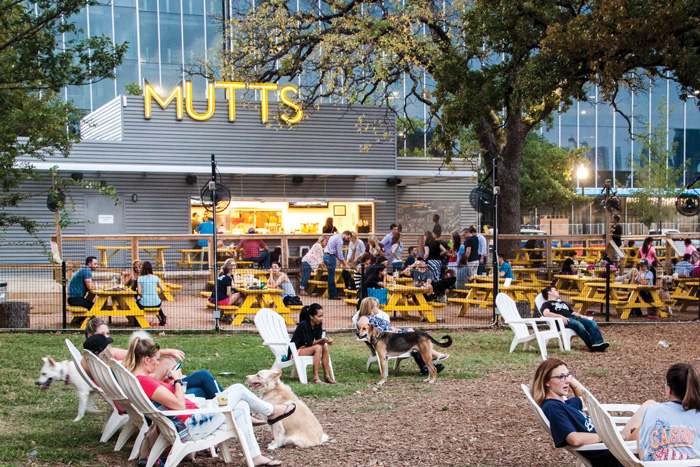 Prior to this time, retail utilization was already declining, but this only amplified it further, thus opening up an opportunity to look at vacant space coupled with outdoor areas, which are now non-revenue parking lots. Therefore, we are seeing increased interest from developers of mixed-use developments and brokers who have witnessed the proof of concept in Clearfork, Texas, and are clamoring for the vibrant amenity that a MUTTS® brings to a community.
Meanwhile, our pipeline of vetted potential franchisees has dramatically increased during the COVID-19 crisis. We have dozens of groups interested in multi-unit deals over three states, including in the Northeast.  Once we can open the park in that region, we will have a pipeline of daily franchisee Discovery Days for the foreseeable future. Fortunately, we had already done a lot of the leg work to make MUTTS attractive to both developers and potential franchisees because it's a turnkey concept that includes a building module that can be erected in less than 24 hours, a well developed food and beverage program, and negotiated contracts with national vendors.
Another unexpected positive of our business model has been our social media presence, which has always been a mix of food and dogs, which are generally two universally appealing topics. While we've been fortunate to always have followers that engaged with us on social media, we saw a rise in our profile reach with about 15% being attributed to a new audience sector. We credit this to several factors including more of the population being active on social media while they practice physical distancing and our social media team ramping up our efforts to create activities like games, "takeovers" from dog influencers, and contests. This helps position us for national growth as many consumers may already be familiar with the concept once it physically reaches their region of the country.
While this pandemic has caused many challenges and unforeseen issues we will continue, as always, to focus on the positive and use these opportunities to grow. We feel very fortunate that our business model has mitigated the damages that so many of our colleagues and friends in the industry have experienced. We're looking forward to using this momentum with the franchise growth that was garnered during this time to finish out 2020 strongly.
— Michelle Boggs is managing partner of franchise operations at MUTTS® Canine Cantina.
classic-editor-remember:

classic-editor

abkw-text:
Tagged under