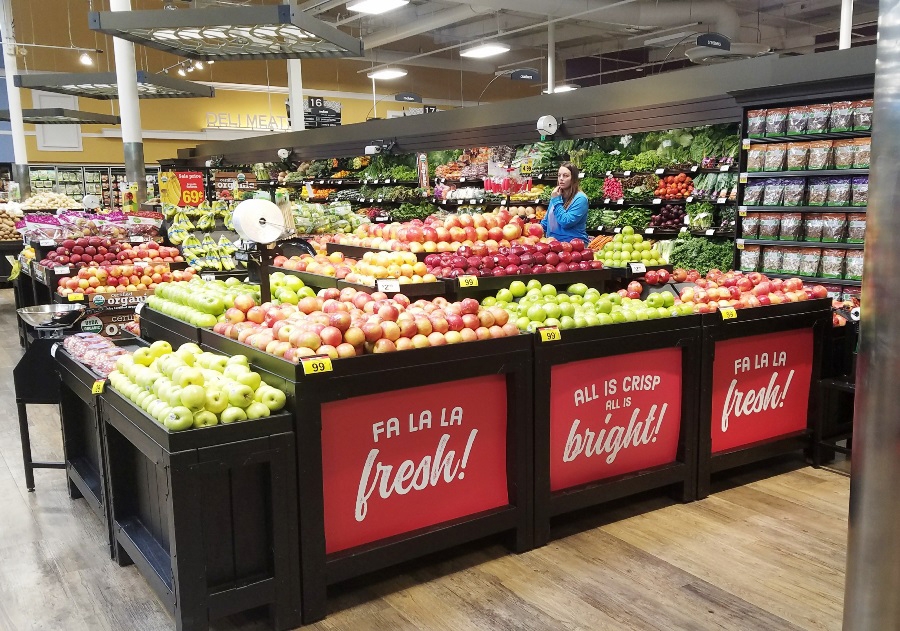 Mission Viejo, Calif. — Ralphs Grocery Company is re-opening its uniquely designed and totally remodeled Portola Plaza supermarket in North Mission Viejo, Calif. Following more than 3 months of ceiling-to-floor renovations, the supermarket is set to celebrate its grand re-opening on December 13, 2017.
The newly remodeled 41,500-square-foot Ralphs supermarket features an upscale Ralphs Fresh Fare décor with new departments, services and a convenient layout that improves customers' shopping experience while helping to conserve energy and reduce waste.
"Our Portola Plaza supermarket now features an exciting Fresh Fare format that sets the standard for energy efficiency. Along with the transformation to a Ralphs Fresh Fare store, we've improved every inch of the store by completely redesigning the layout to make shopping easier and expanding key areas to give shoppers even more reasons to think of Ralphs first," says Valerie Jabbar, president of Ralphs.
Ralphs Fresh Fare stores are uniquely designed to be points of destination for shoppers looking for a shopping experience that is a step above other supermarkets. The Portola Plaza supermarket will be Ralphs' 61st Fresh Fare store.
The remodeled Ralphs store utilizes the latest green technology to improve energy efficiency in daily store operations. Overall, this store will consume about 15% less energy than a comparatively sized store and about 25% less energy than a store built in 2000.
In addition, store associates have been trained to follow a waste reduction and recycling program for all paper and plastic packing the store receives. The store also encourages customers to reduce waste by offering affordable reusable shopping bags.
"Ralphs is committed to applying sustainable technology throughout our store operations. It is important to us and our customers," says Jabbar. "Our stores use some of the most energy-efficient systems available today, helping to reduce waste and conserve energy."
Ralphs aims to eliminate waste across the company by 2025.
Los Angeles County-based Ralphs Grocery Company has 191 supermarkets across Southern California. Ralphs is a subsidiary of The Kroger Co., one of the world's largest retailers, based in Cincinnati. For more information, visit www.ralphs.com.
SOURCE: Ralphs Grocery Company