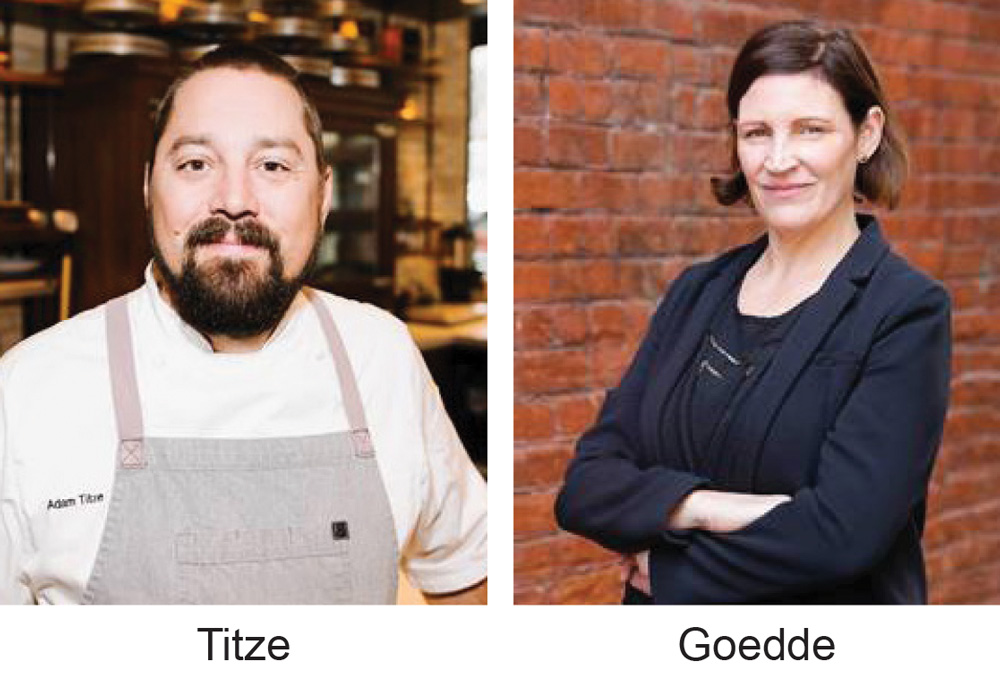 Denver — Sage Restaurant Group, a Denver-based independent restaurant group, has made several new hires and internal promotions as the company expands its corporate leadership team and continues to grow nationally. SRG has hired Adam Titze as vice president of culinary operations, and has promoted Meaghan Goedde to senior vice president of operations and Bev McCrory to director of people resources.
"We believe success starts with talented individuals," says Brent Berkowitz, COO of SRG. "Extraordinary people are dedicated to delivering extraordinary guest experiences, and we seek to hire and retain the best in the hospitality industry. We look forward to what 2019 promises for us with this roster of passionate employees."
Titze joins SRG to oversee culinary development across all SRG concepts. He works closely with each property to create innovative menu items, drive consistency, and uphold operational excellence.
Formerly the senior vice president of people resources, Goedde steps into her new role with invaluable skills in both business development and guest experience. Her responsibilities range from organizational development to culture and business growth, as she implements strategies that allow for revenue generation. She joined SRG in 2007 as its second employee.
Previously human resources generalist, McCrory is now in charge of the company's talent management and associate relations, while balancing, supporting and addressing new challenges and opportunities for the human resources department.
Denver-based Sage Restaurant Group creates experiences where food, drink and inspired design meet and mix. These independent restaurants, adjacent to hotels, deliver exceptional catering and in-room dining experiences. For more information, visit www.sagerestaurantgroup.com.
SOURCE: Sage Restaurant Group
abkw-text:
Tagged under