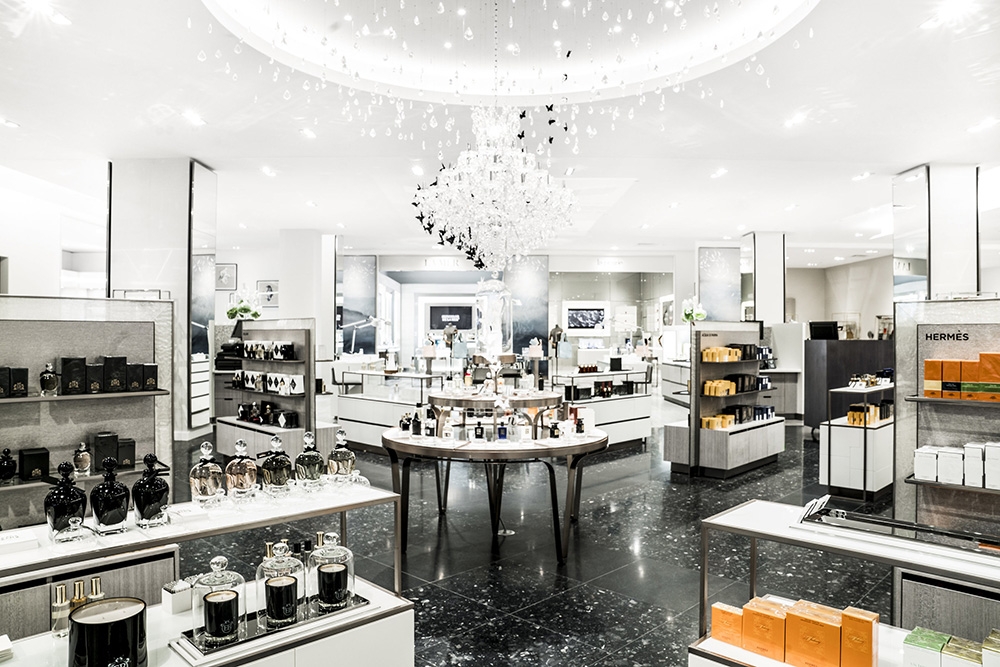 New York City and Calgary, Alberta — Saks Fifth Avenue has opened its newest store and third Canadian location, Saks Calgary. The 115,000-square-foot, two-level retail destination is located at the CF Chinook Centre, Calgary. An in-store dining experience and salon are slated to open soon in 2018.
"Our strategy for all stores in North America is to create one-of-a-kind experiences for our clients — this is what we call 'The New Luxury," says Marc Metrick, president, Saks Fifth Avenue, "This is an experience clients cannot get anywhere else and we look forward to joining the Calgary community."
Saks Calgary offers best-in-class luxury and experiential service offerings, such as an intimate private jewelry viewing space, beauty treatment rooms and private shopping suites. Saks Calgary's private shopping suites are adjacent to the second floor where style advisors provide the quintessential, personalized Saks styling expertise. Coming soon in 2018, Buffo, a dining experience by Oliver & Bonacini Hospitality, as well as a salon will open in-store on the second floor.
The HBC store design and planning team partnered with Stantec to create a modern interior with dramatic design elements that enhance and unite all of the brands and spaces inside the Saks Calgary store. The design has an understated palette, featuring mixed metal fixtures throughout, and incorporates an eclectic mix of found and custom furniture, fixtures, decorative lighting and accessories, along with hand-crafted and hand-applied materials and finishes.
Lydia Seifert, a 20-year veteran of the luxury retail space, was named vice president and general manager of Saks Calgary last October.
Saks Fifth Avenue is one of the world's preeminent specialty retailers. As part of the Hudson's Bay Company brand portfolio, Saks operates 42 full-line stores in 22 states, plus Puerto Rico and Canada; five international licensed stores; and www.saks.com.
Founded in 1670, Hudson's Bay Company is the oldest company in North America. HBC's portfolio today includes formats ranging from luxury to premium department stores to off-price fashion shopping destinations, with more than 480 stores and over 66,000 employees around the world.
HBC's leading banners across North America and Europe include Hudson's Bay, Lord & Taylor, Saks Fifth Avenue, Gilt, Saks OFF 5TH, Galeria Kaufhof, the largest department store group in Germany, and Belgium's only department store group, Galeria INNO.
SOURCE: Saks Fifth Avenue