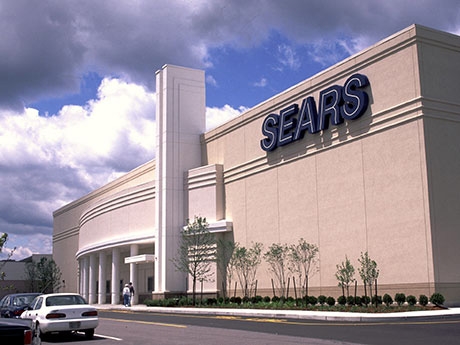 Hoffman Estates, Ill. — Sears Holdings Corp. has reached a temporary deal to avoid bankruptcy and keep 425 of its stores open, according to media sources.
After it was widely speculated that Sears Chairman Edward Lampert's $4.4 billion bid to save the company would be rejected, representatives of Sears agreed on January 8, 2019 to a revised bid from Lampert's hedge fund, ESL Investments, that gives the 126-year-old company another small shot at survival.
Liquidation remains a possibility for Sears. According to USA Today, ESL Investments has until 4 p.m. Wednesday to come up with a $120 million deposit to keep the deal alive. In addition, the company's assets will be auctioned off on January 14.
The original bid by Lampert, the man behind the retailer's merge with Kmart in the 2000s, would have theoretically saved 50,000 of the retail chain's 68,000 jobs nationwide, per the network. CNBC reported that Hoffman Estates, Ill.-based Sears considered the bid by Lampert's hedge fund, ESL Investments, to be insufficient — particularly with regard to covering fees and payments owed to vendors.
In October 2018, Sears filed for Chapter 11 bankruptcy after it failed to meet a deadline for a debt repayment of $134 million. That announcement followed news of the company's plans to shutter 142 stores by the end of 2018. Lampert also stepped down from his role as CEO as the bankruptcy filing was announced.
Sears has lost about $5.8 billion over the last 5 years, according to The New York Times, and closed more than 1,000 stores over the last decade.
— Taylor Williams
Tagged under