— Interview with Josh Wilder —
R&R: Where are you based and how long has the company been in business?
Josh Wilder: Stratus is headquartered in Mentor, Ohio, with an HQ2 in Rolling Meadows, Illinois, and offices in New Jersey, Florida and South Carolina. Our 2019 merger combined MC Group and ICON's shared and unique services into a single brand: Stratus. With our combined legacy, our signage roots date all the way back to 1931.
R&R: How long have you been with the company?
Wilder: I've been with the organization since April of 2019.
R&R: What trades/services do you offer retailers and restaurants?
Wilder: Stratus partners with retailers and restaurants to implement their brand in a variety of spaces such as corporate offices and retail facilities through signage, refresh & remodel, repair & maintenance, and energy services.
R&R: Retailers and restaurants had to spin on a dime when COVID-19 hit in the spring. How did your company adapt/pivot?
Wilder: We are fortunate to have an incredibly strong leadership team who quickly pivoted our business operations to keep employees safe while continuing to support our customers with their decisive actions. Stratus has robust cloud-based systems and methodically planned business continuity strategies, all of which helped mitigate COVID-19's impact on employees and allowed our critical business to remain uninterrupted for our customer base. We were able to quickly transition our business focus towards supporting our customers with their COVID-19 responses. This year we've had the opportunity to support facilities with a number of initiatives including social distance messaging, online order and curbside pickups, and drive-thru modifications to name a few.
R&R: In what regions of the country do you conduct most of your business, or are you nationwide?
Wilder: Stratus provides its products and services on a national level supporting some of the most recognizable retailers and restaurants in the country. We have strategically located manufacturing facilities, employees in over 30 states, and tenured partners to ensure we can cover any location in the nation quickly and professionally. Last year we performed work at more than 60,000 locations in all 50 states and 24 countries.
R&R: What makes your company's "signature service" stand out in the industry
Wilder: Stratus is able to provide retailers and restaurants with a large breadth of brand implementation solutions. In today's world of "do more with less," we support our customers through signage, refresh & remodel, repair & maintenance, and energy services — allowing for a one-stop-shop for their facility services. We've found this makes procurement happy knowing they can have fewer vendors to help cover all the needs associated with facility management.
R&R: What kind of feedback do you receive from clients?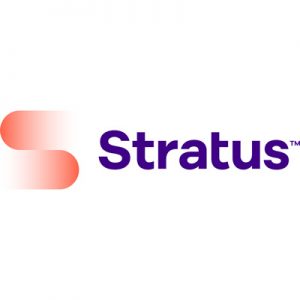 Wilder: We put our customer's success first, which is why they proudly choose to do business with us. Our commitment to their satisfaction has led to numerous longstanding partnerships and high retention rates. Our longest customer has partnered with us for over 70 years and the number of 25+ year customers is impressive. We often hear "Our experience with your team has been outstanding…the project has been on time, on budget and organized."
R&R: Why should owner/operators choose your company to be their next vendor partner?
Wilder: Simply put, because we work with the biggest and best in the industry. Stratus has been complimented by many owner/operators for our ability to execute work while mitigating disruption to sales operations. We are able to provide multifaceted solutions simultaneously to meet tight deadlines. Our goal is always to deliver an exceptional brand implementation experience and product backed by great service and communication.
R&R: How many retail/restaurant clients do you have, and is that sector growing for you? Would you like to name any of your clients?
Wilder: The retail and restaurant sector accounts a healthy portion of Stratus' business and is a vital part of our focus in 2021. A few of our well known retail and restaurant customers include McDonald's, Starbucks, CVS, Walgreens and Panera Bread, among many others.
R&R: If we can survive 2020…. Where do you see 2021 taking the FM industry? Do you see any positives to come out of 2020 that we can learn from/apply to next year?
Wilder: I view the challenges of 2020 as an opportunity to adapt and improve. The FM industry will certainly look different in 2021 as we strive to understand how the industry will be impacted both short and long term. Stratus is poised to implement industry best practices to help retailers and restaurants redefine how they do business.
classic-editor-remember:

classic-editor

abkw-text:
Tagged under