— By Ahmed Abouelenein —
The benefits and drawbacks of introducing new technology into restaurant operations.
Restaurant industry professionals showcased an exceptional amount of resilience and resourcefulness in such a challenging time. One tool that has helped so many restaurant operators sustain, and even thrive, over the past 2 years is the adoption of smart technology.
When used correctly and implemented appropriately, the benefits of technology can be business-changing. Technology offers the ability to increase productivity, address labor shortages, streamline operations and so much more.
Being smart about new technology provides the opportunity to better connect with customers and increase revenue. However, with an increased reliance on technology also comes an increased potential for failure that restaurant operators should be prepared for.
If and when operators consider implementing new technology, it's important to be mindful of not just the benefits, but the drawbacks of that particular piece of technology. If it fails, can you still operate? What is the impact on the guest experience? Is there a workaround? Before integrating a new piece of technology, the following steps should be taken.
Consider the Technology's Impact
First and foremost, before adopting new technology, operators should ask themselves, "Does this technology truly solve a guest's need or business problem?" or "Are we adding technology for the sake of adding technology?" It's imperative that a piece of technology is filling a void, whether that be improving service and back-end efficiency or adding value to the customer experience. Otherwise, smart technology could create more problems than solutions, including insufficient ROIs or costly technical difficulties.
Research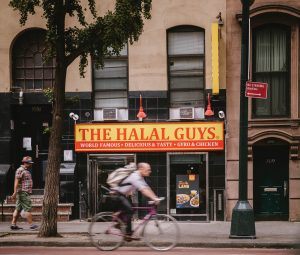 Avoiding any potential pitfalls of technology starts with research. Know the background of not only the technology itself, but the partner you are considering working with. Leverage your network to find existing clients of the proposed partner and ask about their experience. Nothing beats first-hand knowledge. Understand what they have enjoyed about the partnership, and more importantly, any pain points they have experienced in the rollout, implementation and ongoing use of the technology. Be honest with yourself about how your resources and operation compare to theirs. Was their implementation easy because they have a robust team of seven dedicated IT professionals on staff where instead you may outsource those responsibilities? It's important to understand how your resources compare and how the technology will realistically impact your operations.
Prepare for the Worst-Case Scenario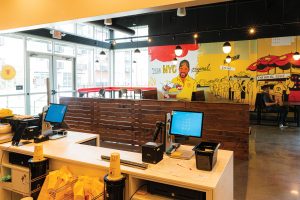 It's equally important to have a plan if things go wrong. We all know Murphy's Law, "If something can go wrong, it will." Be proactive and have a plan in place should the technology experience an issue or outage. That plan may include additional employee training that allows a service to be performed manually. Or, perhaps the technology being down means the restaurant can no longer operate, so the plan includes proactive guest communication that explains an unplanned closure. Whatever form the backup plan takes, be sure it is ready and has been thought through. Perhaps the most important part of a backup plan is to be sure everyone on your team is aware of what the plan is. You may not always be in your restaurant (though I know many of us try to be), so ensuring everyone in your operation is aware of the necessary next steps is crucial.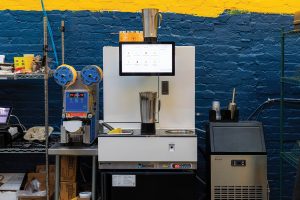 At The Halal Guys, we ask ourselves these questions before exploring new technology. One of our biggest initiatives of 2021 was the introduction of a robotic, premium beverage program with our partners at Botrista. We recognized the opportunity within our beverage category for additional sales, but like so many restaurant operators, our struggle with labor shortages and limited space meant a traditional, expansive beverage program was not possible.
This robotic barista means we get to delight our guests with additional, premium beverage offerings and realize the additional revenue that brings without the expense, footprint, training and labor that comes with a more traditional program.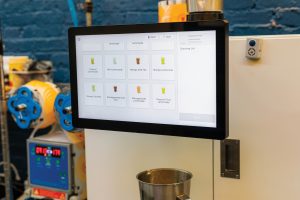 Smart technology is one of the leading trends the past few years, and restaurant operators will likely lean on it in years to come. It allows restaurant operators to connect with new customers and overcome persisting obstacles like labor shortages, supply chain issues, health and safety concerns and more.
Before implementing new technology, always remember to evaluate its purpose, do your research and prepare for malfunctions. Doing so will ensure your operations implement technology the smart way.
— Ahmed Abouelenein is the CEO of The Halal Guys and son of one of its original founders, Mohammed Abouelenein. Ahmed grew up working the original cart on 53rd and 6th in New York City and, in 2009, he became CEO. Since then, he has grown the concept to nearly 100 locations through franchising with Fransmart. The Halal Guys launched in 1990 by three men from Egypt who came to America in search of a better life. In 2014, The Halal Guys began expanding its authentic halal cuisine from the food cart into restaurants and now operates in the U.S., Canada, Indonesia, South Korea and the UK. For more information, visit www.thehalalguys.com.