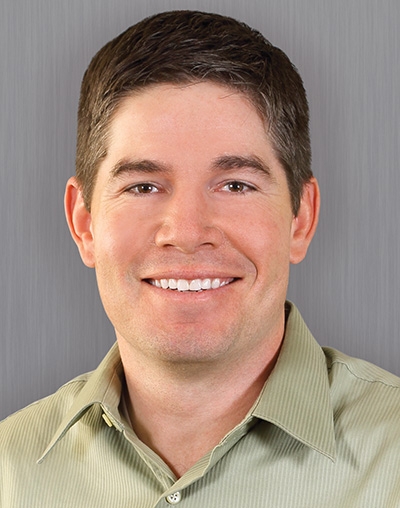 Restaurant chooses a tankless water heater to save space and deliver ample hot water.
By David Chisolm
It's a little before 9 a.m. on a Tuesday at EiO and The Hive, one of Nashville's trendiest new restaurants, and a six-member team is bustling around the kitchen where the aromas of freshly baked bread and rotisserie chicken waft through the air.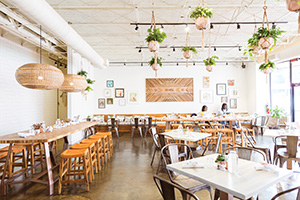 The "EiO" stands for "Everything is Organic." The stylish fast-casual establishment serves organic and locally sourced salads, sandwiches and more. Adjacent to the restaurant is a small organic farm with beehives and chicken coops that supplies the kitchen with produce, honey and fresh eggs.
The new restaurant is the brainchild of organic food entrepreneur Jennifer Masley, creator of the successful Jenergy Bar and Sip Organic Juice Bar, plus host of "The Hive Hour" on ACME Radio.
Customers are greeted by an 8-foot-wide sign at the entrance that proudly boasts: Sourcing locally is more nutritious and more delicious. Vintage-looking gold stripes painted to a finished yet industrial-looking concrete floor guide diners into the space, which features a coffee bar for morning customers and a 92-seat restaurant for lunch and dinner.
In contrast to the spacious and cozy feeling of the dining room, the kitchen is designed as an exercise in utility — maximizing every available inch for food preparation, cleaning and efficiency.
To meet the restaurant's hot water demands, Masley's kitchen needed a high-efficiency hot water system that could handle the pressure of serving a busy restaurant despite the space restrictions of the kitchen.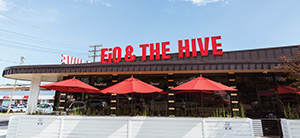 Masley turned to Allen Buchanan, project manager at Dowdle Construction Group in Nashville, to find a water heater that would meet her criteria. According to Buchanan, the main challenge was to find a heater that could deliver the needed hot water and meet state commercial building rules.
"Tennessee's plumbing code classifies water heaters that deliver between 100K and 199K BTUs as boilers that must have 36 inches of clearance in all directions — and there wasn't adequate space for a tank model in EiO's mechanical room," says Buchanan. "We found this ENERGY STAR® qualified tankless water heater — with a compact, space-saving design — but still had it sized by a local engineering firm to make sure that it would deliver plenty of hot water, even in peak-demand periods."
Buchanan's team wall-mounted two tankless non-condensing water heaters, both models with a Uniform Energy Factor of 0.80 that can use up to 199,000 BTU an hour of natural gas to provide an abundant supply of hot water — as much as 10 gallons per minute each.
Due to its industry-leading compact design (less than 8 inches of depth from the wall), this particular tankless series is well suited for commercial applications such as small restaurants. Restaurant managers can count on dependable performance courtesy of a heat-resistant, commercial-grade copper alloy for the heat exchanger tubing and a thicker heat exchanger drum.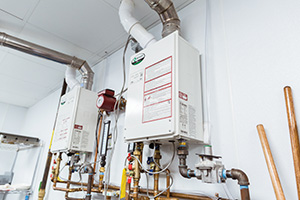 "We have used tankless water heaters in other restaurant projects and have never had any issues," Buchanan says.
Masley confirms that the new fully modulating, gas-fired tankless water heater has performed flawlessly even when demand is high. "We have three back-of-house food prep sinks with up to 10 employees using them," she says. "The tankless water heater has provided plenty of hot water for both food prep, hand washing and cleaning."
Since EiO and The Hive opened in May 2017, it has steadily grown its reputation for being more nutritious and more delicious. But no matter how busy it gets — even during peak hours — Masley and her team know they'll have the hot water they need to keep customers happy and business humming.
— David Chisolm is vice president of marketing for A. O. Smith, a leading manufacturer of commercial and residential water heaters based with operations in Ashland City, Tennessee. Email the author at dchisolm@hotwater.com or visit www.hotwater.com to find out more about space-saving commercial tankless water heaters, like the A. O. Smith ATI-510 non-condensing tankless units.