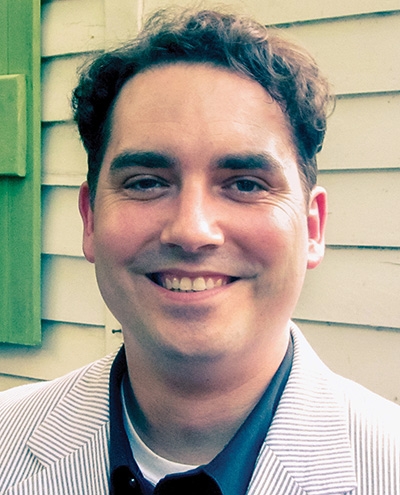 Focus on your business — not lighting control.
By Greg Rhoades & Tom Leonard
Chances are you opened your business because of your love of food, clothing, electronics or something in between. While you still have that passion and the connection to it through your restaurant or retail business, you probably also spend a significant amount of time completing administrative and facility management work, from working to pay bills and invoices in a timely manner to creating and maintaining the ideal ambience for your customers.
With the growing world of automation, there is good news for you. Today's latest lighting controls and technology can take the guesswork out of opening and closing your store each day, transitioning from day-time to evening or even testing different lighting scenes in an effort to save on energy costs. Even better, lighting schedules and scenes can be automated across franchises or chain stores so your customers have a consistent experience no matter what location they visit. Not only do these advances in lighting automation make it easier for you to run your business, they make it easier for you to focus on the passion that started your business from the beginning.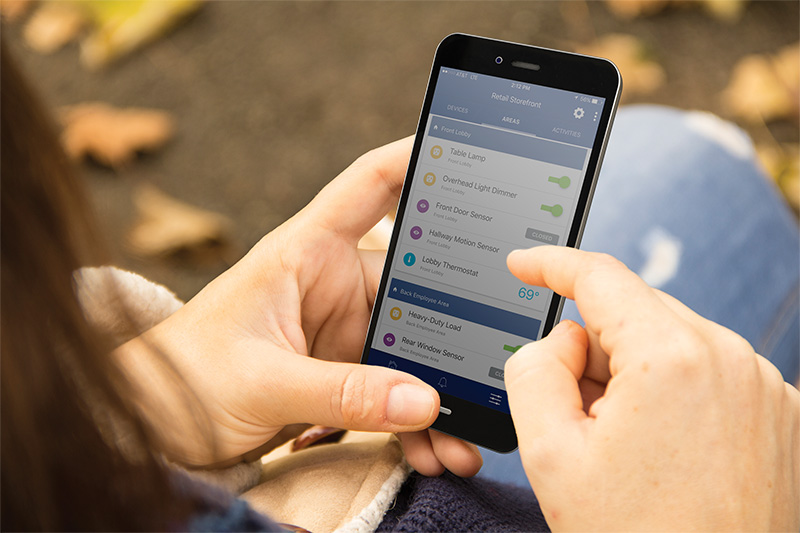 A Consistent Experience Every Time
Dimmer switches are great tools to adjust lighting levels throughout the day, but time and time again, we've seen the same set-up, which typically involves a panel of several dimmer switches all set to different levels which might be indicated by a pen line or a piece of tape. Our question when discussing lighting automation options for customers is always the same — why leave your guests' experience up to chance or a pen line?
Lighting automation technology today can take the guessing out of which lighting levels to set, providing your customers with a consistent, enhanced experience every time. There is a new interface that allows for simplified programming based on tasks such as "Store Open," specific times, such as 7:00 p.m. every evening, as well as holidays, and all of these updates can be conducted in real time. For owners of multiple restaurant or retail locations, you can also easily manage schedules at each location, altering based on individual store needs. Plus, with each store having different customers, events and specials, the interfaces provide lighting that sets the mood and general ambiance in the space whenever you need it.
Avoiding Wasted Energy
Not only can lighting automation help to enhance your guests' experience, but it can also help to cut unnecessary energy costs due to inconsistent lighting schedules. One restaurateur with whom we recently worked was having issues with the restaurant's signs and parking lot lights turning on during regular hours.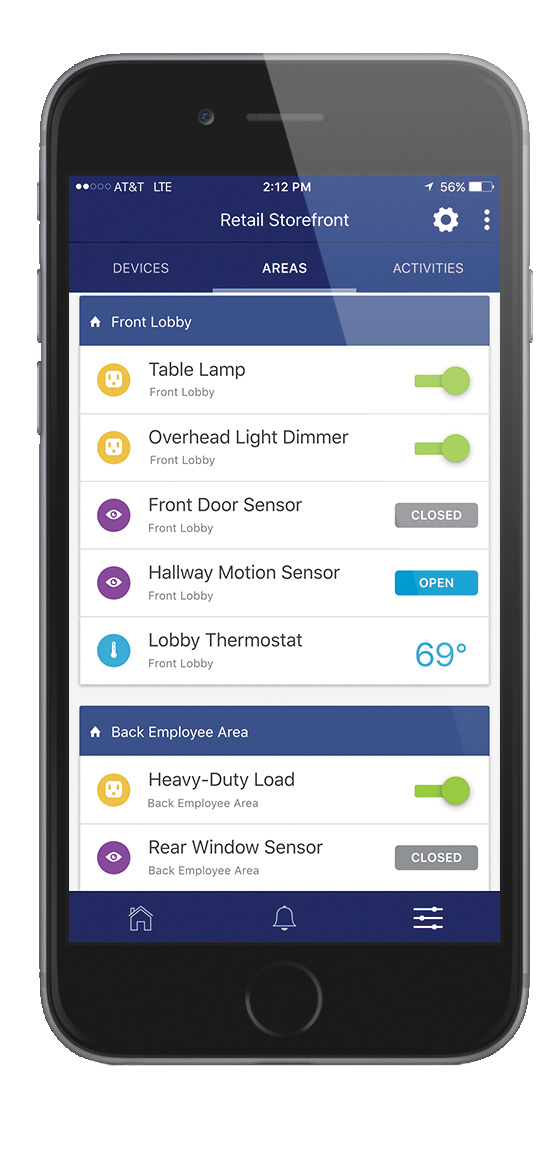 With the lighting situation at the time, the customer was wasting time, energy and money with his business' lights and signs. Rather than being on when the sun started to set, they would be on throughout the day, wasting energy. A new interface allowed the customer to conveniently and confidently control lighting for his business, allowing him to focus on other areas of work.
Scheduling lights can help to solve this problem and help to save on energy costs, again taking the guesswork out of lighting control. Additional energy-saving features that are available include changing lights or temperatures based on occupancy or motion, ramping up thermostats each morning and remotely accessing generators, compressors, fountains, water heaters and more. Most importantly, company holidays and hours can be taken into consideration.
The features in the new interface can help business owners create the consistency to do so from a mobile app on a smartphone or tablet.
— Greg Rhoades is director of marketing, Leviton Energy Management Controls & Automation business division. Tom Leonard is vice president of marketing and product management, Leviton Energy Management Controls & Automation business division. Email the authors at SAMarketing@leviton.com.