— By Colin Trethewey —
Local Pizza Co. depends on technology to maintain profitability through challenging times.
The Local Pizza Co. story began in early 2019 when owner Milen Kolev decided to bring a novel pizza concept to St. Petersburg. Drawing on his Mediterranean roots, Kolev envisioned a pizza restaurant and Mediterranean market serving healthy food made with
fresh ingredients sourced from local vendors. The store, located at 1846 62nd Ave. N, opened to less than auspicious circumstances in February 2020, just as the coronavirus pandemic was taking hold. Although in-person dining was essentially non-existent, Kolev was able to survive thanks to the surging demand for takeout and delivery. As the only healthy food choice in the Meadowlawn neighborhood of St. Petersburg, Local Pizza Co has built a strong reputation as the go-to destination for its delicious pizza, gyros and greek salad, among other popular dishes.
The Challenges
Like many restaurants today, Local Pizza Co. relies heavily on technology. Driven by the pandemic, Kolev built his business around technological tools that increase productivity and enhance the customer experience, including:
Cloud-based point-of-sale system that ties into food delivery apps;
Voice-over-IP with caller ID and screen pops;
Automated SMS text messaging;
Internet connected sensors, and;
Streaming content and security systems.
At first, Kolev took it for granted that his local cable company would be able to deliver the consistent and reliable broadband internet service that his business demanded. He soon realized however that this was not the case. And because his business had become so reliant on the technology, every glitch in connectivity translated into lost profits.
In fact, with each internet outage the problems compounded when:
Orders from food delivery services were not received;
Credit card transactions could not be processed;
Customers could not reach the store by telephone to check on orders;
Counter staff could not reach customers or coordinate with delivery drivers.
With internet problems happening weekly, the problem quickly became untenable. According to Kolev, "More than 70% of my revenue comes from takeout and delivery orders, so an internet outage is the kiss of death. These situations created havoc with both the staff and our customers because nothing worked as it should."
To solve the dilemma, Kolev initially implemented a 4G failover solution that would switch his data connection to a cellular modem when a cable outage occurred. Although this provided an improvement, it was far from perfect. The problems included:
Failure detection took too long;
When a failover occurred, telephones would need to re-register with cloud services; meaning that existing calls dropped and new calls would not come in;
The POS system would need to be rebooted to re-establish connectivity;
Data heavy applications like streaming video would overwhelm the limited bandwidth available through the 4G connection, and;
After the cable connection became available again, the system would not revert.
The Solution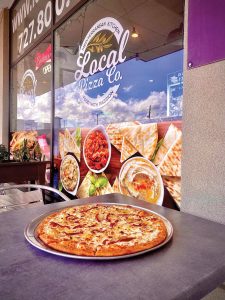 Working with his local MSP, Kolev ultimately found a better solution from RabbitRun. Unlike a basic 4G modem, the RabbitRun intelligent edge solution uses SOHO SD-WAN technology to fix internet problems seamlessly. Advanced QoS techniques always prioritize business critical systems. When a problem does occur, the RabbitRun device fails over so fast that ongoing voice or video calls do not get disconnected, and when the primary internet connection recovers, it fails back just as quickly. Further, with RabbitRun's application steering, only important applications are routed over the 4G connection, preserving costly 4G bandwidth.
Key Features
Optimal end user experience with advanced quality-of-service (QoS).
Failsafe manages multiple internet connections to provide reliable always-on service.
Voice and Video calls will not get disconnected when an internet connection fails.
Built-in 4G modem capable of 150Mbps downloads and 50Mbps uploads.
Application steering sheds load from 4G connections.
Fast failover and failback.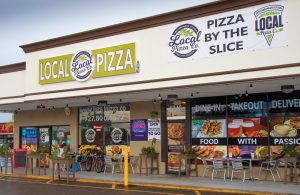 According to Milen Kolev, "The difference is like night and day. Even with my previous 4G failover solution, an internet outage was always harrowing. All of my critical systems would stop working temporarily, and would work sub-par while on the 4G connection because some applications hogged all the bandwidth. RabbitRun fixed everything. Now, business does not grind to a halt when a problem occurs. The phones keep ringing and the POS system can still process orders."
Business Benefits
Business critical applications are always online.
Takeout and delivery customers can always reach a live person to place or check on an order.
Counter staff continues taking orders and processing payments.
No more fire drills due to broadband glitches.
Key Outcomes
Zero orders lost due to broadband problems.
80% increase in staff productivity during internet outages.
Improved employee retention due to lower stress levels.
Greater peace of mind for the business owner.
— Colin Trethewey is principal & co-founder of PRmediaNow, writing on behalf of RabbitRun Technologies, which manufactures innovative SD-WAN products powered by agile Edge devices, transforming applications and services using the internet.
classic-editor-remember:

classic-editor

abkw-text:
Tagged under