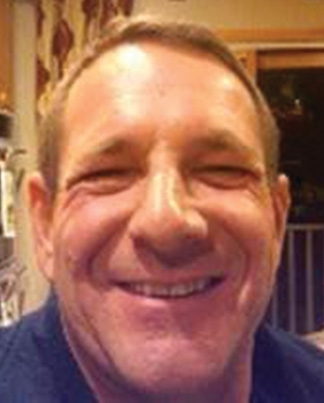 If you do not have an emergency response program backed up by a responsible emergency response company…you have a problem.
By Sam Tirelli
The restoration industry is well known for its innovative educational seminars. Consultants in that field, in depth, with clients and other restoration professionals in attendance teach topical issues. In addition, staff is constantly updated regarding remediation practices, new techniques and changes in laws affecting the restoration industry. Continuing education for staff is not just a requirement but also a necessity. Continuing education allows examining current trends and legislation that can have either a positive or adverse effect. Either way, we keep informed.
The Most Comprehensive Emergency Response Program
In business design, develop and implement a dynamic multifaceted emergency response program; and make sure it is current and up to date for those who have opted to be involved. Make sure the company you choose has invested in facilities, technologies and the continuing education of its workforce. Make sure it has maintained a long term stable work force of disaster restoration professionals. Each team member should be fully prepared for any disaster response, 24 hours a day, 7 days a week, 365 days a year. Subcontractors are pre-screened before taking part in any major disaster recovery operation. They must meet all licensing requirements as well as pass the highest criteria for standards and excellence required by the institute of inspection cleaning and restoration certification (otherwise known as IICRC).
A successful emergency response program is only possible when there is collaboration between the customer-contracting firm and insurance companies. This fact solidifies the program into an additional component for business continuity.
The emergency response program is a no-cost program that coincides with your business continuity planning. It is a contingency plan that you hope never has to be used, but in the event it does, you have it.
Here is an example of such a program:
Emergency Response Plan
The actions taken in the initial minutes are critical. A prompt warning to employees to evacuate, shelter or lock down can save lives. A call for help to public emergency services that provides full and accurate information will help the dispatcher send the right responders and equipment. An employee trained to administer first aid or perform CPR can be lifesaving. Action by employees with knowledge of building and process systems can help control a leak and minimize damage to the facility and the environment.
The first step toward developing an emergency response plan is to conduct a risk assessment to identify potential emergency scenarios. An understanding of what can happen will enable you to determine resource requirements and develop plans and procedures to prepare your business. The emergency plan should be consistent with your performance objectives.
At the very least, every facility should develop and implement an emergency plan for protecting employees, visitors, contractors and anyone else in the facility. This part of the emergency plan is called "protective actions for life safety" and includes building evacuation ("fire drills"), sheltering from severe weather such as tornadoes, and lockdown, which is protective action when faced with an act of violence.
When an emergency occurs, the first priority is always life safety. The second priority is the stabilization of the incident. Many actions can be taken to stabilize an incident and minimize potential damage. First aid and CPR by trained employees can save lives. Use of fire extinguishers by trained employees can extinguish a small fire. Containment of a small chemical spill and supervision of building utilities and systems can minimize damage to a building and help prevent environmental damage.
Some severe weather events can be forecast hours before they arrive, providing valuable time to protect a facility. A plan should be established and resources should be on hand, or quickly, available to prepare a facility. The plan should also include a process for damage assessment, salvage, protection of undamaged property and cleanup following an incident. These actions to minimize further damage and business disruption are examples of property conservation.
— Sam Tirelli is the CEO of Lps Contracting Corp. He has been in the construction profession since 1987, starting as a cement mason. Tirelli is certified/licensed in the areas of water, fire, smoke and odor restoration, cement finishing, Eifs systems and lead renovation. Email the author at sam@lpscontractingcorp.com.