Irvine, Calif. — While all locations have been strictly corporate-owned up until now, the Veggie Grill brand is officially launching its franchise opportunity and giving entrepreneurs the opportunity to join the runaway leader in the exciting plant-based movement. Since being founded in 2006, Veggie Grill has expanded to include 35 locations in California, Oregon, Washington, Illinois, Massachusetts and New York City.
"This concept is good for you, good for the animals and good for the planet," says John Billingsley, chief development officer. "Here is a chance to help the climate while also helping yourself. The world is moving in this direction and we have a huge platform as the largest QSR player in the plant-based food space. We have a full-time, in-house culinary team that innovates constantly. We have the supply chain worked out. We understand real estate. We can span across multiple channels of business. We have everything franchisees need to be successful."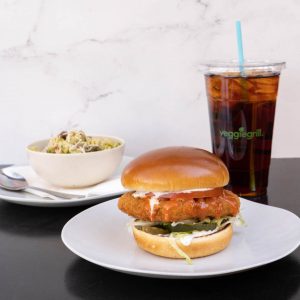 In 2006, investor partners T.K. Pillan and Kevin Boylan began looking for the next big restaurant idea. Around the same time, the duo were personally experiencing the tremendous health benefits of a plant-based diet and were becoming more informed about the inhumane and unsustainable factory farming methods used to produce meat and dairy products. So, driven to take a stand and change American food culture for the better, the two teamed up with culinary expert Ray White to start Veggie Grill, a vegan restaurant based in Irvine, Calif.
The Veggie Grill menu includes soups, salads, bowls, sandwiches, burgers and desserts — all made using 100% vegan, plant-based products. Thanks to its position as an innovative leader in the vegan quick-service restaurant industry, Veggie Grill also has exclusive access to the latest and greatest in plant proteins and made-from-scratch culinary inspirations, and works closely with industry leading suppliers.
"Our primary consumer isn't vegan or vegetarian — they are folks who have adopted a more plant-based lifestyle," says Billingsley. "They tend to be educated, concerned about the environment and concerned about what they consume. That's our bread and butter. If you want to have an indulgent, burger and shake experience, while also keeping it plant-based, we have a great offering. Or if you are more interested in a high-protein, better-for-you salad or bowl, we can provide that to you as well. Our food is familiar and is as good as anything you can find in the fast-casual space."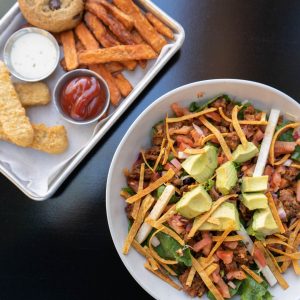 According to a study by the Good Food Institute, plant-based meat both emits 30% to 90% less greenhouse gas and causes 51% to 91% less aquatic nutrient pollution than conventional meat.
"We can't continue as a global society how we've been operating, and Veggie Grill is well-positioned for the future of how we manufacture and consume our food," says Billingsley.
Veggie Grill offers franchisees resources and support such as an established business model with a proven track record over the past 17 years, comprehensive training and a robust onboarding process to ensure franchisees are set on the right track to success.
When the COVID-19 pandemic hit in 2020, the brand retrenched and found ways to further optimize its business model. For example, as part of its new strategy, the team decided to launch several virtual brands, including Más Veggies Vegan Taqueria and Vegan Bowls for All. These virtual brands allow Veggie Grill operators to offer three plant-based menus under one roof, utilizing one kitchen and staff to leverage four concepts across third-party delivery platforms. A newly opened Veggie Grill in New York City, for example, serves fare from all three sister brands.
To help further simplify operations for owners, Veggie Grill strategically aims to open in non-traditional locations and bring on a smaller menu.
"We wanted to maintain top-line performance but materially improve the middle of the P&L," says Billingsley. "We only require 1,700 to 2,200 square foot spaces now as we've seen in-store dining decrease by 30%. We've shrunk the size of the footprint, which lowers operating costs and allows owners to reach more customers with less staff."
The Veggie Grill team will also help franchisees secure real estate in prime, suburban business districts. These are locations that have at least three demand generators, including a strong residential population, daytime population and high foot traffic areas.
"We want to bring on experienced, multi-brand owners who have restaurant knowledge and are excited to be the first in their market to open a Veggie Grill," says Gregg Koffler, franchise sales consultant. "We also want operators who understand the movement, understand the market and are financially viable. Veggie Grill is a platform for those entrepreneurs to educate their community about healthful and sustainable eating."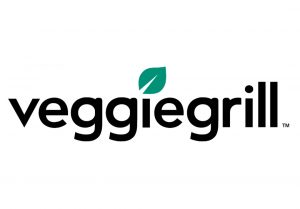 Veggie Grill aims to sign 2-3 franchise deals this year, followed by 5 next year and up to 10 in the years following. When it comes to target markets, the team is looking to develop in all major metro markets across the country with an emphasis on California, Washington, Colorado, Texas, New York, Massachusetts and Florida.
For more information, visit https://veggiegrill.com/.
SOURCE: Veggie Grill