Pasadena, Calif. — Wetzel's Pretzels has appointed Vincent Montanelli to the company's top leadership position. Montanelli joined Wetzel's nearly 20 years ago as the senior vice president of operations and most recently held the post of COO. He will maintain the COO title with the promotion, taking on the highest leadership responsibilities for the organization.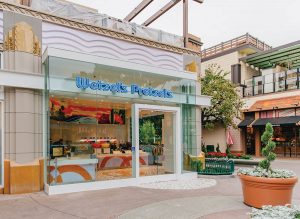 Promoted following MTY Food Group's recent acquisition of Wetzel's, Montanelli aims to build on the brand's momentum, driving store growth through its multitude of flexible store formats. At the doorstep of the much anticipated 400th store opening, the past 3 years have been pivotal for Wetzel's, including a substantial 35% increase in same-store-sales growth. The brand's partnerships with big box retailers like Wal-Mart, rapidly growing mobile food truck fleet, and recent opening of new, streetside concept, Twisted by Wetzel's, demonstrates new pathways for the snack category leader to meet guest demand.
"I was excited to join the Wetzel's team nearly 20 years ago, because of its unique combination of serving a fresh, high-quality product, while maintaining simple operations and a proven business model," says Montanelli. "In this new role, I look forward to enhancing our guest experience and growing our network in new and innovative ways."
Montanelli's responsibilities have included training, operations and procurement, while designing and implementing strategies to bring pretzels to the people no matter the platform. His past work with well-established brands like Jamba Juice, Baskin-Robbins and McDonald's also resulted in overarching success and executing growth plans.
Wetzel's was founded in Pasadena, Calif., in 1994. Today, Wetzel's Pretzels has grown to more than 370 bakeries, including premier locations like Disney Springs® at Walt Disney World® Resort, Downtown Disney® District at Disneyland® Resort and Universal CityWalk™. For more information, visit https://www.wetzelsfranchising.com.
SOURCE: Wetzel's Pretzels