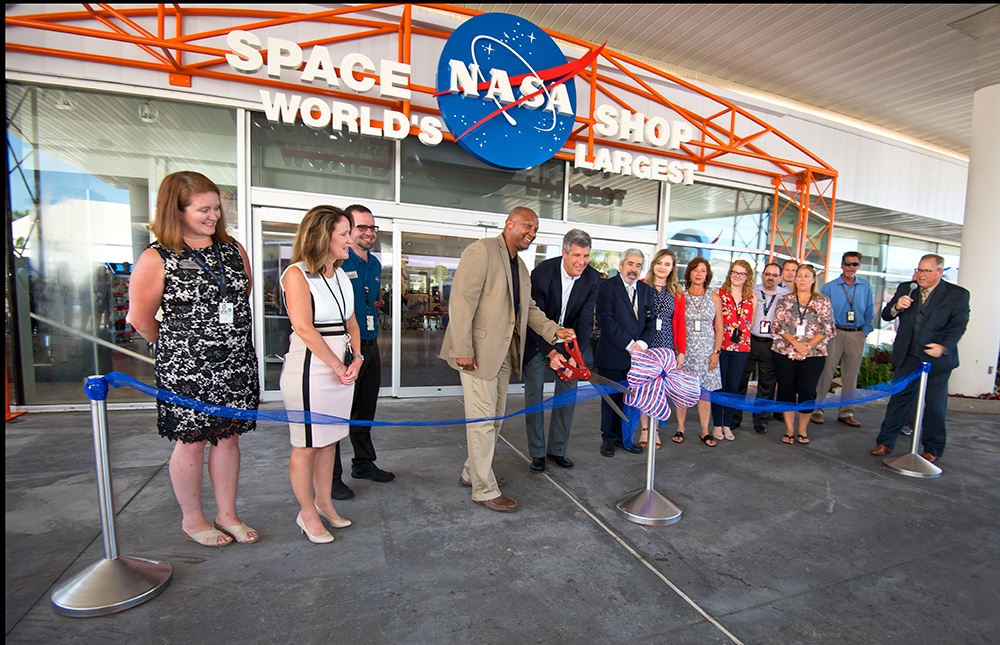 Cape Canaveral, Fla. — After months of being closed for renovations, the new Space Shop at Kennedy Space Center Visitor Complex has reopened. The 15,372-square-foot interactive store is the world's largest retail store devoted to space memorabilia and NASA gear.
"Our new Space Shop is a shopping experience you can't get anywhere else in the universe," says Therrin Protze, chief operating officer, Kennedy Space Center Visitor Complex. "One special feature, the original Apollo-era gantry, allows shoppers to literally walk in the footsteps of NASA astronauts. It's an interactive shopping destination where our guests can bring a bit of their space experience home."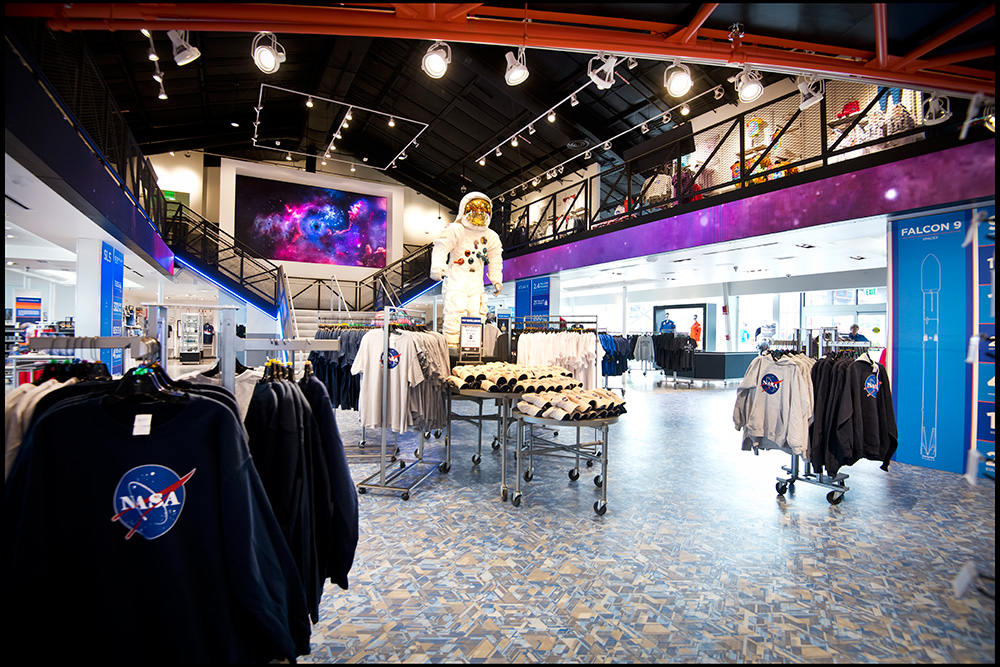 A central point of the store, the Apollo 11 gantry, is seamlessly integrated into the design. As guests walk across it on the second floor, they will have excellent views of all the activity around and underneath them, offering a great photo opportunity. Other exciting new features include a Customization Station, where shoppers can personalize their gear and souvenirs; and two Selfie Stations where guests can take photos of themselves as astronauts to share via email and social media. Guests will also be delighted when their astronaut images come alive in the store on LED screens throughout the space. In addition, a new and improved astronaut autograph signing area gives guests a picture-perfect photo backdrop for a keepsake with a space hero.
This is the second renovation of the Space Shop in its current location. Merchandise is also available online at www.TheSpaceShop.com. For more information on the Kennedy Space Center, visit www.KennedySpaceCenter.com.
SOURCE: Kennedy Space Center