Cincinnati — The Yankee Candle Company Inc. unveiled a new store concept at its retail location within the Natick Mall outside of Boston on Black Friday. Designed by award-winning retail design firm FRCH NELSON, the new concept puts fragrance first and emphasizes who Yankee Candle is today, and what it wants to share with its customers.
The space features a new merchandising strategy and an upgraded personalization station, complete with sensorial experiences, allowing customers to curate their own scent collection and enjoy a more immersive experience into the world of home fragrance. Using an intentionally smaller footprint than traditional Yankee Candle stores, the 1,000-square-foot space creates a more intimate and inviting experience.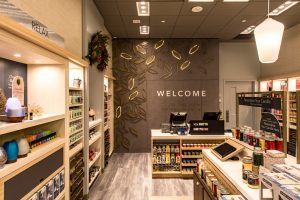 FRCH NELSON completed the architecture, interior design and shared concepts for graphics for the store, along with upfront consumer research through its brand strategy team. Together with Yankee Candle, the firm evaluated the current environment, conducting market and consumer research and validation testing to align on the new "World of Home Fragrance" concept, to support the iconic brand's migration from being a candle company to a leader in Home Fragrance.
"We wanted to ensure the new direction would resonate with our loyal customers, while inspiring and connecting with an audience that hasn't experienced our brand yet," says Judy Jasper, director, retail activation, The Yankee Candle Company Inc. "As consumer needs and shopper expectations evolve, this store concept allows us to iterate and experiment as we go — which is, in essence, the art of retail."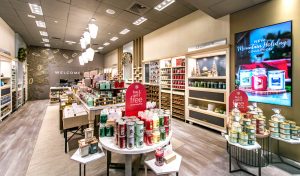 The new store concept transforms the overall customer journey into the world of an iconic candle brand and reframes the way people are introduced to, and shop for, fragrances.
"We aimed to design a warm and inviting space complete with sensorial experiences, allowing customers to curate their own scent collection and enjoy a personalized more immersive shopping experience," says Mari Miura, senior interior designer at FRCH NELSON.
A new merchandising strategy allows products to be organized by the mood they convey such as entertain, refresh, gather, relax and retreat. Products are stored within window bays, artfully segmenting the shopping experience and creating moments to highlight featured scents or seasonal stories.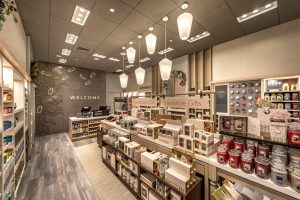 For the first time, Yankee Candle incorporated a large customization table in the heart of the store. The design promotes a central gathering space with sample-size testers, allowing customers to experiment and test their favorite fragrances and curate their own scent portfolios. They can also customize candle labels with a photo of their choice along with a personal message, a popular Yankee Candle offering at most retail locations.
Residential design cues such as furniture-like fixtures, decorative lighting and even a bar cart display create a warm, homey feel. The fixtures are modular in nature, double as storage for excess merchandise and can be clustered together or broken apart depending on the need.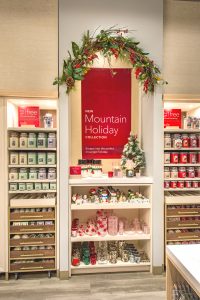 FRCH NELSON, a NELSON brand, is a global brand experience firm delivering architecture, interior design, graphic design, branding services and consulting services for all facets of the retail and restaurant industry, from innovation to implementation. Clients include Macy's, Saks Fifth Avenue, Tiffany's, Yum! Brands, The Kroger Company, Disney, American Girl, T-Mobile, Dick's Sporting Goods and Target. For more information, visit www.frchnelson.com.
Yankee Candle® is an American brand with a unique 50-year history of creating evocative, mood-setting and long-lasting fragrance for the home. The Yankee Candle Company, Inc., is a wholly owned subsidiary of Newell Brands Inc.
SOURCE: FRCH NELSON
classic-editor-remember:

classic-editor

abkw-text:
Tagged under